Apera Instruments Salinity Tester - Salt2 | Auto Calibration | Salt | IP67
Tester is packed in carry case with calibration solution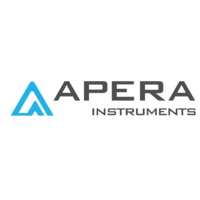 If cart total is less than $499*
Freight applies
If cart total is $499* &amp above
Free
*excluding bulky items

Calculate shipping
Product Information
This item is discontinued by the manufacturer.




The Apera Instruments Salt20/Salt2 Value Salinity Pocket Tester is simply the most reliable pocket salinity tester with the best value for all kinds of regular salinity testing, including tap water, agriculture, aquaculture, education, etc. Range: 0-10.0 ppt, Accuracy: ±1% F.S.
The BPB (Brush-Resistant Platinum Black) sensor adopts our special processing technology, which minimizes electrode polarization, expands measuring range, and increases the firmness of the electrode, hence ensuring much higher accuracy and consistency in a wide-range salinity measurement than traditional stainless steel electrodes, and is easy to clean.
Large clear 180° viewing angle screen with temperature/salinity value dual display and indications of completed auto calibrations and stable readings. Great functions to make your testing experience a lot easier: 1-point auto calibration with auto buffer recognition, 0 to 50°C auto temp. compensation. Easy switch of salinity unit (ppt-g/L). Self-diagnosis with out-of-range and low battery warning, and incorrect calibration reminder.
Complete kit with calibration solution (12.88 mS/cm), AAA batteries, and a lanyard all in a portable carrying case. IP67 waterproof and dustproof floats on water so no need to worry if you drop it in the water by accident. up to 1000 hours' continuous operation powered by AAA batteries (with low power warning and auto power off in 8 min if no operation).
Documents

Download PDF brochure
Specifications
Meter's Technical Specs
Salinity

Range: 0 to 10.00 ppt
Resolution: 0.01 ppt
Accuracy: ±1% F.S
Calibration Points: Automatic 1 point
Temperature Compensation: Auto Temperature Compensation
0 to 50 °C (32 to 122°F)

Temp.

Range: 0 to 50°C (32 to 122°F)
Resolution: 0.1°C
Accuracy: ±0.5°C

LCD: 180° Viewing Angle LCD
Stable Reading Indication: Smiley Face icon
Low-Battery Warning: Battery icon flashing, reminder of battery replacement
Self-Diagnosis: Yes
Heads-Up Function: No
Auto. Power-Off: Yes, auto power-off in 8 minutes without operation
Waterproof Rating: IP67; Floatable
Power: DC3V, AAA batteries*4
Battery Life: Continuous operation up to 1000 hours
Dimensions& Weight: Tester: (40*31*178) mm/ 107g With case_(190*165*40) mm/ 438g
Electrode's Technical Specs
Application: Regular water solution testing, such as pools and spas, hydroponics, tap water, drinking water, water treatment, waste water treatment, aquaculture, etc.
Type of Sensor: BPB (Brush-Resistant Platinum Black)
Replaceable: No
Temperature sensor: Yes
Range: 0.1 μS to 20.00 mS
Temperature Range: 0 to 50°C (32 to 122°F)
In The Box
[1] x Apera Instruments Salinity Tester - Salt2 | Auto Calibration | Salt | IP67
APERA's unique BPB (Brush-resistant Platinum Black) probe ensures high accuracy and consistency in a wide-range salinity measurement (0 to 10 ppt / 0 to 10,000 ppm)
EASY Auto Calibration with auto buffer recognition; Auto Temperature Compensation (ATC) ensures accuracy in variant temperatures (0-50.0°C)
LARGE CLEAR LCD with DUAL Display of temperature/ppt, and REMINDERS of completed calibrations and stable readings
COMPLETE KIT with READY-TO-USE calibration solutions, batteries, and a lanyard in a portable carrying case
1000 hours' continuous operation time powered by AAA batteries