Heavy Duty Fabric Pots
The tough, long-lasting fabric pot material has just the right amount of porosity to promote air root pruning, excellent drainage and allow excess heat to escape, producing superior plants. The soft-sided containers last for years, even in the harshest winters, and are excellent for growing the widest variety of container or potted plants.
A healthy, well-established root system is key to overall growth, and fabric pots provide roots with an ideal environment, allowing them to thrive and develop to their full potential. Vegetables, flowers, herbs and fruits all do well in fabric pots.
Soft-sided fabric aeration container that has the rigidity to hold its shape
Provides aeration, enhancing root structure, resulting in a vigorous plant with more flowers and fruits and increased insect and disease resistance
Allows excess heat to escape
Developed for, and used by commercial tree growers
Visit in-store or order online at hydroexperts.com.au and get free delivery over $499. Only at HYDRO EXPERTS!
---
1 Related Content Found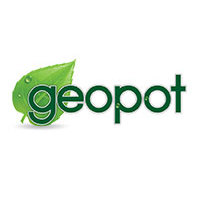 Geopot is a breathable fabric plant container that air prunes your roots when they reach the edge of the container. This air root pruning process forces your roots to branch out with more fibrous feeder roots, which are more efficient in taking up water and nutrients. The porous fabric allows air into the root zone and provides great drainage, creating a healthy environment for the roots. ...
---