Cloning Gels & Solutions
Cloning Gels or Solutions are used to accelerate the root development of the cutting you have. Some of the most popular cloning gels we sell are Canna Rhizotonic, Cultured Solutions Roots, Cyco Platinum Series Ryzo Fuel, and more. Visit in-store or order online at hydroexperts.com.au and get free delivery over $499. Only at HYDRO EXPERTS!
---
1 Related Content Found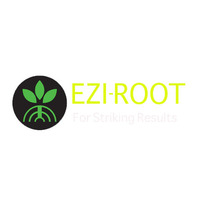 EZI-ROOT is faster and more effective than most conventional preparations. Until now EZI-ROOT has only been available to commercial growers. Scientifically Researched & Proven Two hormones – contains NAA as well as IBA.Research shows that a combination of these two hormones is generally more effective across a widerrange of species than IBA alone. No Alcohol – unlike many gels, EZI-ROOT doesn't use alcohol to dissolve the hormone, therefore is nonphytotoxic to plants. Wetting Agent – helps break down t ...
---