Cloning Gels & Solutions
Cloning Gels or Solutions are used to accelerate the root development of the cutting you have. Some of the most popular cloning gels we sell are Canna Rhizotonic, Cultured Solutions Roots, Cyco Platinum Series Ryzo Fuel, and more. Visit in-store or order online at hydroexperts.com.au and get free delivery over $499. Only at HYDRO EXPERTS!
---
1 Related Content Found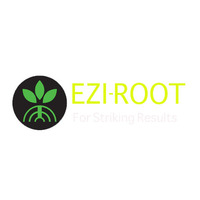 Ezi-Root is a scientifically formulated rooting hormone that provides a superior strike of cuttings - both hardwood and softwood. Ezi-root is faster and more effective than most conventional hormone preparations, and until now, has only been available to commercial growers. This unique hormone formulation comes as a ready-to-use gel, and be used directly (without dilution) to improve the vegetative propagation (cuttings) of a range of plant species. In some propagation applications, the use of a premium gel like Ezi-Root can be adva ...
---