CANNA AQUA is a user-friendly range of products for mind-blowing yields on substrateless (or inert substrate) recirculating systems. With these systems the drainage water doesn't flow away but is reused. One of the big advantages of growing on a recirculating system is that it uses less nutrients and water than most other systems. Also, the plants are in direct contact with the nutrient solution.
The yields are high with CANNA AQUA because of a meticulous control of the supply of nutrients during the growth and blooming phase of plants. That's why it's no surprise that in Great Britain – where most growers work with closed hydroponic systems – the majority of the hydro culture growers choose CANNA AQUA nutrients and CANNA Aqua Clay Pebbles.
Advantages of CANNA AQUA
Hydroponic growers who really want the best of the best choose CANNA AQUA. The CANNA AQUA range of products consists of the CANNA Aqua Vega and Aqua Flores nutrients and CANNA Aqua Clay Pebbles.
CANNA Aqua Vega and Aqua Flores nutrients are unique compared to all other existing nutrition formulas. Advantages of CANNA AQUA nutrients:
Precise nutrient control means high yields
User friendly, no need to adjust the pH
2 Related Content Found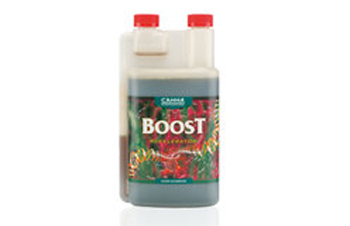 Let's face it, this is the mantra of too many growers. There are so many self identified 'boosters' out there it would take a super computer to count them. The problem is, only a few are true metabolism boosters, which is what a booster should be. Most are either additional nutrients, organic compounds ...
READ MORE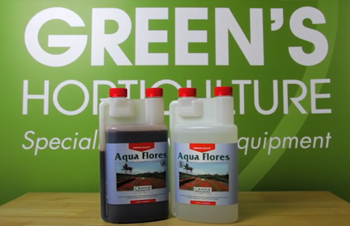 Mixing hydroponic nutrients aren't rocket science but it can be confusing if you're a novice to plant fertilizers. In this short tutorial, we show you how to mix Canna Aqua Flores - a popular hydroponic nutrient used during the flowering and fruiting stage. ...
READ MORE