The flood and drain system work by simply flooding the plants' root system with a nutrient solution. Only periodically rather than continuously.
What you need to build a Flood and Drain (Ebb and Flow) system:
A container for the plant's roots to grow in.
A container (reservoir) to hold the nutrient solution.
A submersible fountain/pond pump.
A light timer to turn the pump on and off.
Some tubing to run from the pump in the reservoir to the system to be flooded.
An overflow tube set to the height you want the water level.
Growing medium of some kind.
Visit in-store or order online at hydroexperts.com.au and get free delivery over $499. Only at HYDRO EXPERTS!
1 Related Content Found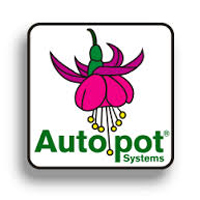 All AutoPot systems allow each plant to determine their own water requirements, taking away the guesswork for optimal plant growing conditions. The unique wet - dry watering cycle is created by the use of a 'Smart-Valve'. The Smart-Valve restricts the flow of water (or nutrient) into the tray until it has nearly fully drained. At this time, the smart valve opens and allows fresh water to fill t ...
READ MORE