Hydroponic Drip Systems
A drip system uses a pump to feed your plants with nutrients and water regularly. In a drip system, the nutrient solution gets pumped up from a reservoir through the tubing and gets delivered to the tops of the growing media. From here, the nutrient solution drips from the tubing and evenly coats the growing media surface where it eventually drains downwards to the bottom of the container, coating the plant roots along the way.
Visit in-store or order online at hydroexperts.com.au and get free delivery over $499. Only at HYDRO EXPERTS!
9 Products
1 Related Content Found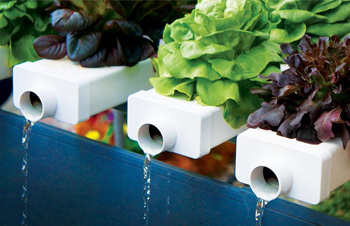 Takeaway: Whether or not to flush is not the question. This is as true for your personal bathroom habits as it is for your hydroponic system — flushing is a must. Basics of Flushing The flushing of any hydroponic system is done as a practical matter. Any ...
READ MORE