Hydroponic Drip Systems
A drip system uses a pump to feed your plants with nutrients and water regularly. In a drip system, the nutrient solution gets pumped up from a reservoir through the tubing and gets delivered to the tops of the growing media. From here, the nutrient solution drips from the tubing and evenly coats the growing media surface where it eventually drains downwards to the bottom of the container, coating the plant roots along the way.
Visit in-store or order online at hydroexperts.com.au and get free delivery over $499. Only at HYDRO EXPERTS!
---
2 Related Content Found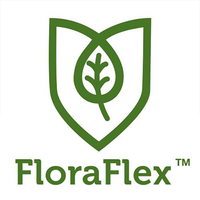 At FloraFlex™ we grow many varieties of plants. We know the joy of watching your plants blossom because you've figured out the perfect way to care for them, and we know the pain of watching them die or suffer because what you thought would work didn't. Growing a plant can be hard, but it doesn't have to be. The FloraFlex™ community is here to help you. Why We want to inspire everyone everywhere to grow their own plants. There is nothing quite like planting your first plant and witnessing the results months later. Whether good, mediocre, or bad, we all ...
---