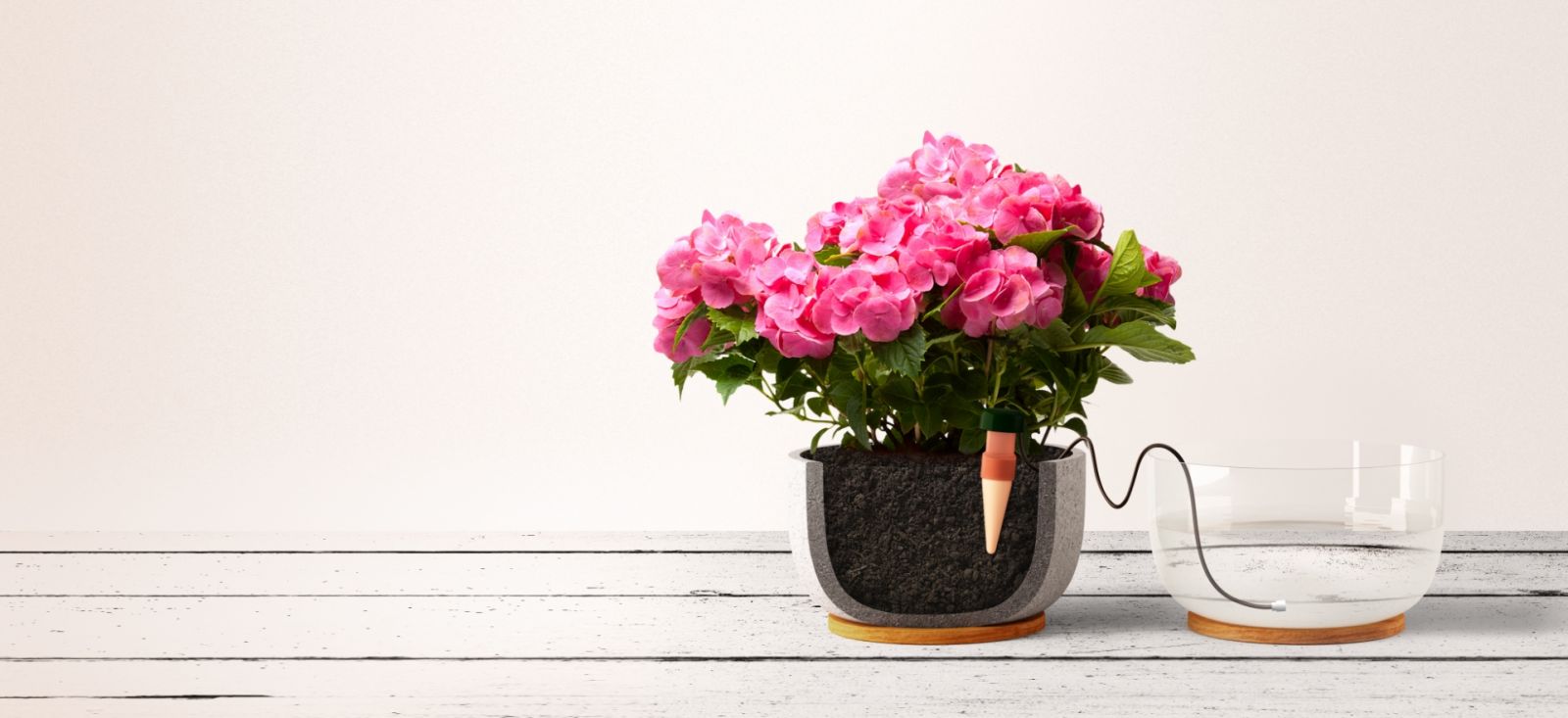 The classic is for indoor plants. Proven Made in Austria brand quality, tried and tested a million times since its introduction in 1965. Blumat Classic is the tried and tested solution for the reliable watering of all kinds of indoor plants. Simple and totally safe to use, at the weekend, on holiday or all year round. Also suitable for the watering of balcony plants when you're on holiday.
With Blumat Classic, indoor plants get just the amount of water they actually need. Regardless of whether it's a sunny or shady location. The water is drawn from any container through a thin tube and released directly through the clay cone onto the plant. The Classic XL with larger clay cone releases more water and is ideal for thirstier indoor plants or to water plants on the balcony and patio when you are on holiday.
Installation
Remove the green cap.
Soak clay cone in water for about 15 minutes.
Press the cap on the completely full clay cone.
Insert the Blumat into the soil near the roots. The clay cone must be completely under the soil.
Place the tube in a water container. Ready!