Reflective Mylar Films
The reflective film makes the most efficient use of your lighting by reflecting light onto your plants. Provide supplemental light to your plants without the use of any electricity. They are extremely reflective and effective. We sell Diamond Silver White Film, Black & White Film, and more.
Visit in-store or order online at hydroexperts.com.au and get free delivery over $499. Only at HYDRO EXPERTS!
---
1 Related Content Found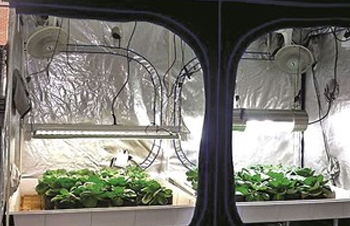 Takeaway : A grow tent is a handy piece of equipment that can turn any kind of indoor space into a garden. But before you get growing in one, Grubbycup has some advice to follow to ensure your first grow tent journey is a successful one. Grow tents are a co ...
---