Ozi Magic
Ozi Magic offers the latest organic fertilizers that are ideal for farming. They produce enriched ingredients in every product i.e. high in nutrients. For example, Monsta Bud is Australia's oldest and most trusted high organic plant food and nutrient mix. Monsta Bud increases yields and boosts essential oil production. Monsta Bud is a special bioorganic blend of high-quality base mineral salts combined with a range of over 80 different organic compounds including soluble seaweed, beeswax extract (triacontanol), humic & fulvic acid and other natural plant extracts. Ozi Magic's products are suitable for a variety of garden types including hydroponics.
We, at Hydro Experts, sell all kinds of Ozi Magic organic fertilisers such as Bud Swell, Monsta Grow, X-Ellerator, Gro Juice, Monsta Outdoors, Monsta Bloom, Ozi Tonic, and more.
---
1 Related Content Found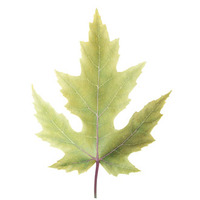 Sulphur is one of the molecular building blocks for a number of proteins, hormones and vitamins, such as vitamin B1. It appears in many important plant tissues, such as in seeds and in cellular moisture. In the form of sulphate, sulphur fulfils an important role in the water equilibrium in the plant, as well as in the soil. For hydroponic gardening, all the nutrients a plant needs are given while watering. As a result of this, fertilisers designed for hydro culture contain high concentrations of lime and sulphur. In order to prevent calcium and sulphur from reac ...
---