Athena Tissue Culture Complete Kit
Every you need to do tissue culture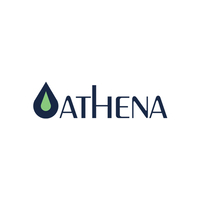 Athena
SECURE PAYMENTS WITH

BUY NOW, PAY LATER
Pay in 4, interest-free. Afterpay it.

ZIP NOW, PAY LATER
Repay on a convenient weekly, fortnightly or monthly schedule.

ENJOY NOW, PAY LATER





Unlock the Potential of Your Cultivars
Rejuvenate and Protect Your Plants
The Athena Tissue Culture Complete Kit empowers you to breathe new life into your plant cultivars. Say goodbye to the limitations of traditional cultivation methods and welcome a future of robust and thriving plant genetics. With our innovative procedure, you can revitalize aging genetics and shield your precious plants from threats like hop latent viroid (HLV). It's time to safeguard your botanical investments and watch them flourish.
The Ultimate Tissue Culture Experience
All-in-One Culture Kit
Experience the future of plant cultivation with the Athena Tissue Culture Complete Kit. This comprehensive kit equips you with everything you need to master the art of tissue culture, right at your fingertips. Whether you're a seasoned pro or just starting your journey, our kit ensures a seamless experience.
Your Toolkit Includes:
Portable Flow Hood: Expand your workspace with a face velocity of 0.5 - 0.9 m/s, ensuring a clean and controlled environment for your experiments.
Purpose-Built Autoclave: Simplify sterilization with a one-touch operation, ensuring your culture vessels remain uncontaminated.
Integrated Toolbox: Access all the essential tools, instruments, and tissue culture media needed to create 120 Culture Vessels (refills available).
Pre-Formulated Media Mixes:
Roots: Nurture the foundation of your plants with our specialized media formula.
Shoots: Encourage robust growth above the soil line with our dedicated media mix.
User-Friendly and Efficient:
Our media formulas contain all the necessary ingredients; simply add water for convenience.
Detailed step-by-step procedures ensure your tissue culture endeavours are successful, even if you're a beginner.
Transform Your Cultivation Journey
Elevate Your Plant Game
It's time to take your plant cultivation to new heights with the Athena Tissue Culture Complete Kit. Don't settle for average results when you can achieve extraordinary outcomes. Whether you're a professional botanist or a passionate home gardener, our kit empowers you to unleash the full potential of your plants. Say goodbye to common setbacks and hello to a flourishing, disease-free future for your green companions.
Specifications
HEPA Filter True H13: Captures particles greater than 85% of 0.5μm
Pre-Filter G3: Captures particles greater than 85% of 0.5μm
Filter Life: 3 Months of regular use
Average Face Velocity: 0.5 M/s / 98 fpm
Working Area: 2.58ft³ / 0.7m³
Power: 85 - 264VAC
Dimensions (L x W x H): 250mm x 609mm x 398mm
Weight: 15 kg
Power Cord: 125V 15A NEMA 5-15P / C13
In The Box
[50] x Scalpel Blades
[3] x Pipettes 3ML
[1] x Forceps
[1] x Scalpel Handle
[6] x Culture Vessel
[1] x 10 Pack Box Roots
[1] x 10 Pack Box Shoots
[1] x Mixing Vessel
[2] x Chemical Bottles
[1] x Spray Bottle
[1] x Working Surface
[30] x Alcohol Swabs
[3] x Utility Vessels
[1] x Power Cord
[1] x Alcohol Burner
[3] x Utility Vessel Lids
[1] x Pre-Filter
[1] x HEPA Filter