WaterUps Wicking Cells - Pack Of 12 | Raised Platform
Comprised of a rigid deck with 4 wicking legs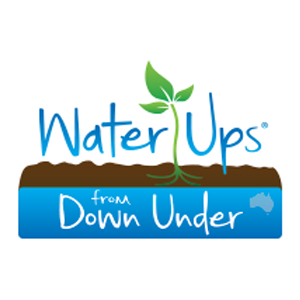 WaterUps
OUT OF STOCK
FREE SHIPPING OVER $499*
If cart total is less than $499*
Freight applies
If cart total is $499* &amp above
Free
*excluding bulky items

Calculate shipping
SECURE PAYMENTS WITH

BUY NOW, PAY LATER
Pay in 4, interest-free. Afterpay it.

ZIP NOW, PAY LATER
Repay on a convenient weekly, fortnightly or monthly schedule.

ENJOY NOW, PAY LATER





The WaterUps wicking cell is an Australian designed and manufactured product that can be used in a wide variety of garden and landscape watering environments. They are modular in design to enable the quick and easy construction of a water wicking bed – also referred to as a "self-watering" or "sub-irrigated" bed. Each WaterUps wicking cell is 400mm(L) x 400mm(W) x 130mm(H) with provision for an inlet and overflow pipe. The cells are manufactured from recycled polypropylene and are comprised of a rigid deck with 4 "wicking legs" that can be interlocked to form a raised platform or cut to shape to form a space that has a water reservoir below.
Each cell is designed to allow the legs to be filled with soil/potting mix to act as wicks. These wicks allow water from the reservoir to moisten the soil layer above the cell base by the process of capillary action. The cells are connected with cross-shaped joiners which, due to their modular nature, allow the cells to fit any size or shape garden bed configuration. When constructed, the WaterUps wicking cells can store around 120 litres of water below each square metre of cells. WaterUps wicking cells weigh approximately 800gms each, are stackable and come in packs of 12, which with a combined weight under 10kg, makes them easy to carry.
They can also be cut to shape or size using a jigsaw or hand saw to fit into narrower or irregular shaped spaces. The system is filled directly to the reservoir below via the inlet pipe using a garden hose. In the event of heavy rain, any water that passes through the soil to the reservoir will be reused. Excess water will flow out of the bed via the overflow pipe, thereby resulting in excellent drainage to avoid the bed becoming waterlogged. There is always an air space between the soil above and the water below allowing the soil to breathe
In The Box
[1] x WaterUps Wicking Cells - Pack Of 12 | Raised Platform