Terra Aquatica DualPart Starter Kit - [Size: 1L]
General Hydroponics FloraDuo becomes DualPart!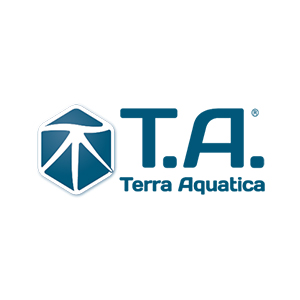 If cart total is less than $499*
Freight applies
If cart total is $499* &amp above
Free
*excluding bulky items

Calculate shipping
SECURE PAYMENTS WITH





The ultimate in 2-part nutrients: inspired by top-selling TriPart, DualPart delivers the best balance between performance and ease of use - and some unique benefits...
DualPart is not a "classic" mineral nutrient: beginning with the aim of making a simplified TriPart that still packed the same punch, legendary General Hydroponics, and NASA chemist Cal Hermann created this powerful 2-part formula, and along the way added several important bonuses for fast-growing plants with marked differences between growth and flowering needs:
DualPart uses several mineral types so your plants always have access to the elements they need, in the right form through growth and flowering.
The formula includes bio-activators that improve overall plant health, resistance to pathogens, and nutrient uptake.
DualPart acts to reduce internode length - without PGRs (Plants Groth Regulators)! At GHE we use only the most highly purified ingredients. Combined with the understanding of nutrient composition we have developed through our extensive research, this allows us to achieve explosive growth and reduced stretch without potentially dangerous additives such as synthetic PGRs.
And when we say "2-part" we mean it: using DualPart means two bottles from start to finish, not four as you need with most 2-part "A+B" style nutrients which use two parts for grow and two for bloom.
With DualPart you start with equal amounts of Grow and Bloom during rooting or early development, in vegetative growth more Grow than Bloom, and in flowering and fruiting; more Bloom than Grow. It's that simple.
Terra Aquatica FinalPart Ripen - Late Flowering Nutrient
FinalPart is a complete late-flowering nutrient/stimulant requiring no additional boosters. It increases flowering and production of active principles and eliminates nutrient excess.
FinalPart acts in 3 ways:
It sends the plant a strong signal that it is coming to the end of its life; this prompts the plant to accelerate the ripening process.
It forces the plant to strengthen its defenses and thus increase essential oil and active principle production.
It delivers all the mineral salts the plants need in a form that is easy to assimilate: in case of a previous accumulation of nitrate or microelements, this helps metabolize residues, which improves taste.
As a "forcing solution", FinalPart can be used in any circumstance where you need to control or enhance ripening, and at the end of every flowering/fruiting cycle of annual flowers and fruits to maximize yield and flavor intensity.
In The Box
[1] x Terra Aquatica DualPart Grow - 1L
[1] x Terra Aquatica DualPart Bloom - 1L
[1] x Terra Aquatica FinalPart - 1L
How to use TriPart:
Shake well before each use, add each part to water separately, mix thoroughly, and always rinse measuring equipment.
GHE DualPart is very concentrated: a maximum of just 5ml/L in water is required. See the main GHE DualPart feed.
To ensure the best results in your area, DualPart (Grow) is available in both hard water and soft water versions: (more than 70 mg/L calcium, use DualPart Grow, hard water formulation, with less or if using reverse osmosis, use DualPart Grow, soft water.
Use DualPart with:
Works with all plants and substrates, in hydroponics, soil, and outdoor gardening.
After nutrients, the biggest boost advantage can give any grow is using a high-quality Fulvic acid: Fulvic is the best.
Trikologic brings beneficial microbial life to your root zone, Trikologic S adds increased protection and added performance, especially in elevated temperatures.
General Organics additives: The General Organics range includes high-quality Organic additives to fine-tune and enhance your grow, including Seaweed®, a powerful pre-flowering activator.
FlashClean: Not just for lock-out problems and end of harvest; FlashClean rejuvenates old substrate and tired soil both of which can be difficult to handle with fruiting plants that can't be repotted and can give mother plants a new lease of life.
For the last 10 days use FinalPart for increased flower production.