Spider Farmer G4500 LED Grow Light | True Watt 450W | Dimmable | Full Spectrum
Local Stock | 3 Years Manufacturers Warranty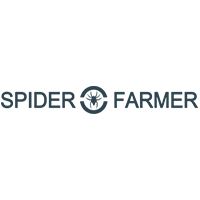 Spider Farmer
Pick up at store Not Available
In-store pickup not available.
SECURE PAYMENTS WITH

BUY NOW, PAY LATER
Pay in 4, interest-free. Afterpay it.

ZIP NOW, PAY LATER
Repay on a convenient weekly, fortnightly or monthly schedule.

ENJOY NOW, PAY LATER





What is the difference between the G series and SE series?
For growers who are working within a limited budget but require high returns, the G Series is the best choice.
The G Series features Bridgelux diodes, while the SE Series is equipped with Samsung diodes. Both of these brands are well-known in the industry and are considered reliable. Samsung is renowned as a leading diode manufacturer, while Bridgelux is a local American manufacturer with 21 years of experience.
If you're a serious grower looking for a high-quality LED grow light you can't pass up the new Spider Farmer Dimmable Range of full-spectrum LED grow lights. They are ideally suited for every growth stage including Propagation, Seedlings, Vegetative Growth Cycles, and Flowering. All Spider Farmer Grow lights ship with stainless steel hanging hooks and adjustable rope hangers.
Ideal for a 60x120CM or 90x150CM Grow Tent
The high energy efficiency of 2.8 umol/J.
Highly efficient Bridgelux diodes.
Reliable Driver plus the ability to daisy chain lights.
Low Heat and Low-cost. No Fan = No Noise!
Ideal Sunlike Spectrum for consistent, high-quality crops and Better Canopy Light Penetration.
Assembled, Ready to Plug-and-Play.
Are you looking for more information on LED Grow lights? Check out our article below our comprehensive guide to choosing the right light for your growth.
10 tips for choosing an LED Grow light



LED grow lights bring definite benefits, but choosing the right product usually proves to be quite challenging. The wide array of models available on the market, confusing statements from manufacturers and misleading product descriptions are some of the main reasons behind this.





Read more here
Specifications
Spectrum: 660-665nm, 2900-3200K,4700-5300K
PPF Value: 1262umol/s
Lumen: 76310Lm±5%@AC120V 76320Lm±5%@AC240V 76287Lm±5%@AC277V
Power draw: 450W±5%@AC120-277V
Core Coverage: 2FT X 4FT
Max Coverage: 3FT X 5FT
Light Size: 45.31''X22.83''X3.43''
Net Weight: 6.9KG
Gross Weight: 8.3KG
Input Voltage: AC100-277V
Amp: 3.545A@AC120V 1.743A@AC240V 1.506A@AC277V
Frequency: 50/60HZ
Operating temperature: -20-35℃
Diodes quantity: 1484pcs
Lifetime: 80000+H
DB: 0dB
In The Box
[1] x Spider Farmer G4500 LED Grow Light | True Watt 450W | Dimmable | Full Spectrum
Maximum Efficiency And Uniform Light
Spider Farmer G4500 LED grow light provides uniform and comprehensive canopy coverage, covering 3×5 feet or 2×4 feet of high-yielding growth. It obtains 450 watts of power and an impressive PPE of 2.8 umol/J with 1484 high-efficiency LEDs. Suggest 4-inch inline fan kits
Advanced Full Spectrum
3200-4200K, 4800-5000K, and 650-665nm wavelengths are ideal for every stage of plant growth from seed to harvest.
Dimming Daisy Chain
Adjust the brightness with ease from 10-100% to meet your plant growth needs. Daisy chain function allows up to 60 grow lights to dim simultaneously, perfect for home growing, DWC, and hydroponics.
Fast Cooling & Detachable Driver
With a bar-style design and an aluminium heat sink, our LED grow light ensures air circulation and fast heat dissipation. The removable driver and 6.6-foot power cord extend the grow light's life by reducing ambient heat. Waterproof coating on the LED Diodes guarantees safe operation in wet conditions.
The light can be returned or replaced within 30 days after delivery, in the precondition of non-artificial damage.
90 days ALL FREE warranty. Free components, repairing, and service can be provided within 3 months after delivery.
5 years of free components can be provided.
3 month -1 year: Free components, shipping fees of returning. The buyer needs to pay 1-way shipping fees and repair fees.
1 year - 5 years: Free components. Buyer needs to pay 2-way shipping fees and repairing fee