SanLight LED Grow Light - Evo 120 Set | 2 x Evo 4-120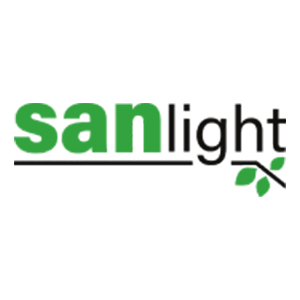 SanLight
NOW
$2,069.96 WAS $2,299.95
Sale Ends in 31 December 2023
The SANlight 120 set includes everything you need for a 120cm x 120cm growing area.
Pick up at store Not Available
In-store pickup not available.
SECURE PAYMENTS WITH

BUY NOW, PAY LATER
Pay in 4, interest-free. Afterpay it.

ZIP NOW, PAY LATER
Repay on a convenient weekly, fortnightly or monthly schedule.

ENJOY NOW, PAY LATER





The SanLight Evo 120 Set is a complete solution designed for a 120cm by 120cm growing space and includes 2 SanLight Evo 4-120 luminaires, a dimmer, a power wire, and hangers. This set will help you achieve remarkable cultivation outcomes. The EVO 4-120 LED Grow Light is the best lighting option for your indoor garden. Our top recommendation for surfaces with a maximum depth of 120 cm is this fantastic light. Without the need for supplemental CO2, achieve remarkable lighting intensity that pushes the limits of what is practical. When two lights are used to illuminate a large 1.2 x 1.2 m space, the potential for stunning illumination is increased due to each unit's 250W power and 696 mol/s output.
Features
Recommended lighting solution for areas with 120cm depth or 120 tents
Designed for use without additional CO₂
255W and 696µmol/s
Impressive illumination intensity when using 2 luminaires on 120x120cm
Tilting of 11° allows optimal steering of the beam pattern
Highest possible homogeneity at a short distance and illumination intensity
No central hotspot, the light is distributed evenly over the area
Optional dimming allows the intensity to be adjusted to the growth stage
Note: Due to a wide variety of installation options, the various cables and other accessories are available separately and are not included
Specifications
Model: EVO 4-120
Power consumption: 250
PPF*: 696 µmol/s
Module Efficacy*: > 3 µmol/J
Weight: 5.1
Angle of Radiation: 90-112
Length (mm): 1018
Width (mm): 291
Height (mm): 116
Protection class: IP65
*in the emission wavelength range from 400 - 780 nm
In The Box
[2] x SanLight Evo 4-120
[1] x Y-Power Cord (total length 3.30m, length plug to splitter 1.80m, length splitter to luminaire plug 1.50m)
[1] x Hangers
[1] x SANlight M-Dimmer
3-Years Manufacturer Warranty