Pro Line Feed Schedules: Optimal Nutrient Ratios for Plant Growth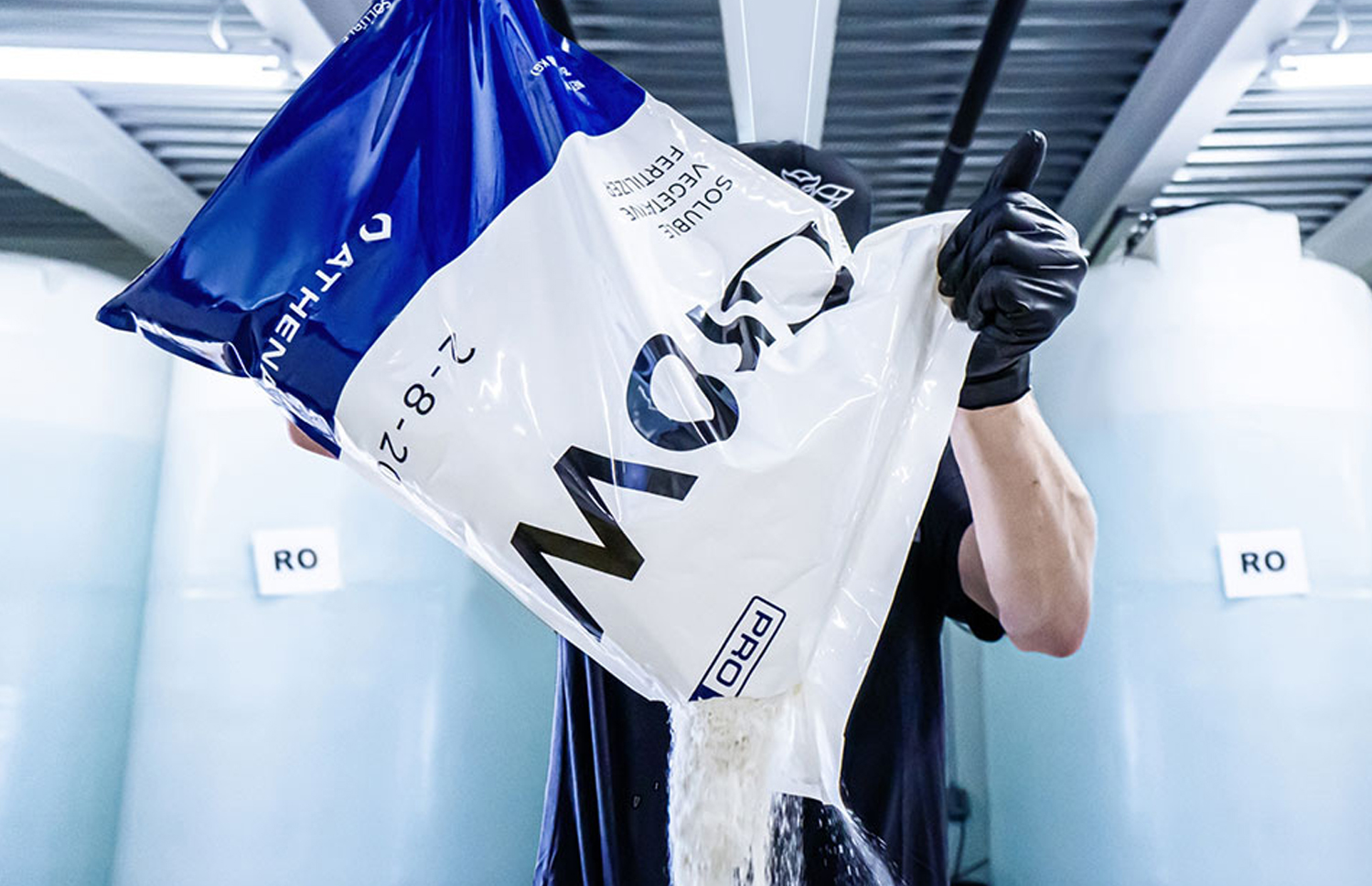 When using Athena Pro Line, follow these feed schedules. For large-scale farmers aiming for the highest levels of performance and efficiency with cutting-edge irrigation systems, this 2-part per stage soluble mix is perfect. The powders should be mixed as a concentration first, then a batch reservoir.
Measuring by Concentrate (Recommended)
Measuring by Weight
Related Procedures
About this Feed Schedule
Optimal plant growth and development is a primary objective for passionate farmers. Similar to how different life stages in human beings customers demand different nutrients, different growth phases in plants also require different care. We offer a thorough feed schedule to help our valued customers care for their green companions.
The delicate beginning of a plant's existence is at the seedling or clone stage. For the development of powerful stems, strong roots, and healthy leaves during this stage, plants need a well-balanced mixture of nutrients. The feed chart will provide detailed instructions for the ideal nutrition ratio, ensuring that your seedlings get off to the greatest possible start.
Plants' growth rate considerably quickens as they enter the vegetative stage. They concentrate mostly on growing foliage during this time. As a result, their nutrient needs change. The feed chart will provide you with the exact ratio of nutrients to support healthy leaf growth and overall plant development, including important macronutrients like nitrogen, phosphorus, and potassium.
Your plants' requirements will change once they begin to blossom. In this crucial stage, they require an altered nutrient profile to boost flower development, improve aroma, and boost the potency of fruits or flowers. You can ensure a plentiful and high-quality harvest by using the feed chart to deliver the proper nutrients at the right time.
It's crucial to keep in mind that every plant has certain needs, and these needs can be impacted by factors including plant type, growing conditions, and nutrient availability. The feed chart serves as a guide, but gardeners are encouraged to change and fine-tune the nutrient quantities depending on their own observations. You may fine-tune your feed mix and maximise the potential of your garden by routinely checking and evaluating the health of your plants.
A skillfully designed feed chart is a crucial tool. You may give your plants specialised care and nourishment by being aware of their nutrient requirements at various growth phases, which will produce healthy, thriving greenery. Following our feed chart and keeping a close eye on your plants' development will help you not only see amazing growth but also develop a stronger bond with the fascinating life of your plant friends.
Pro Line Concentrate Procedure
To create a Pro Line liquid concentration, follow these steps. The batch reservoir for feeding your plants is then blended using the concentrate. Refer to the Pro Line Feed Schedules with Measuring by Concentrate after mixing a concentrate.
Why Mix a Concentrate
Whether you're hand-watering or use a sophisticated fertigation system, mixing a concentrate first assures consistent mineral balance in your feeding and makes dosing easier.
After mixing a concentrate refer to the Pro Line Feed Schedules.
Mixing Pro Line 25lb Bags:
Download Pro Line Concentrate Procedure
How to mix a Pro Line Concentrate:
Fill container to 80% of final volume
Empty complete pouch/bag into container
Fill Container to final volume
Continue to mix until solution is homogenous