Hydro Experts Roof Grow Tent - 150 x 150 x 180CM
Indoor Green House Loft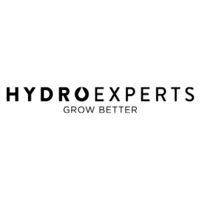 Hydro Experts
IN STOCK
FREE SHIPPING OVER $499*
REG. PRICE: $450.00
$354.95
Products You May Need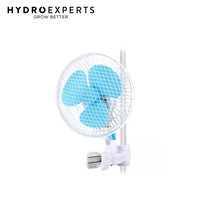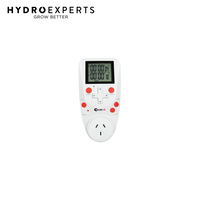 If cart total is less than $499*
Freight applies
If cart total is $499* &amp above
Free
*excluding bulky items

Calculate shipping
SECURE PAYMENTS WITH





This premium-grade grow tent from Hydro Experts is perfect for amateur and professional growers all levels and experience. The freestanding design is constructed from commercial-grade, puncture, mildew and fire-resistant oxford nylon fabric.
The interior is extremely efficient and highly-reflective so plants use all supplied light without waste. The reflection surface is durable, fade-proof and is thermally adhered to the outer shell; it will not separate or tear.
This tent is suitable for use with any growing system: hydroponic, aeroponic, and soil-based cultivation. It is compatible with all types of lights: incandescent, LED, fluorescent (standard, CFL and T5), and HID (Metal Halide, High Pressure Sodium and Dual Arc). Industrial-strength, over-sized coil zippers curve to go around corners without opening or separating.
A Velcro tab will hold open the door while working. A separate floor-pan provides a second layer of protection against any accidental spills. The frame are crafted from powder-coated tubular steel and lock in place with sure-lock pins; unit can be assembled in minutes without tools. Removable upper rails provide overhead support for lighting, odor control or ventilation systems. System contains several mesh-covered vent windows with flaps and ducted ports with drawstrings to provide control over the growing environment; open, close or vent the system to adjust temperature, humidity, CO2 levels, and light conditions.
Specifications
Grow Tent Size (CM): 150 x 150 x 180
Adviced Lighting: 1 x 1000W
Intake Sock: 1 x 250MM
Extract Sock: 3 x 200MM
Power Sock: 2 x 110MM
Doors: 2
In The Box
[1] x Hydro Experts Roof Grow Tent - 150 x 150 x 180CM
100% PVC free
100% light proof
Heavy duty 600 Denier material
Heavy duty corners in Polypropylene/Metal
Heavy duty metal bars allow to hangs heavy equipments
Frame - steel poles - offering ultimate strength and durability
Quality double lined zips that are easy-to-use with no snagging and offering good light-proofing
The material is washable inside and outside
All outlets for air and cables are double lined and light tight with pull toggles on each lining
Easy and quick to assemble
One piece waterproof insert tray