Hi-Par 315W Sunstorm Control Kit - Horizontal Reflector | 315W Lamp Included
Hi-Par Clearance Sale. 70% OFF RRP. While stock last.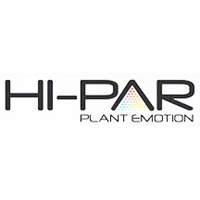 Hi-Par
OFFER:
Save 70%!
Sale Ends in 29 February 2024
If cart total is less than $499*
Freight applies
If cart total is $499* &amp above
Freight applies
*This item is bullky so freight applies.

Calculate shipping
SECURE PAYMENTS WITH

BUY NOW, PAY LATER
Pay in 4, interest-free. Afterpay it.

ZIP NOW, PAY LATER
Repay on a convenient weekly, fortnightly or monthly schedule.

ENJOY NOW, PAY LATER





This complete kit includes our unique CMH 315w (PGZ) Sunstorm Reflector (available in vertical or horizontal globe mount), a 315w Horti bulb and the 315w Digital CONTROL Ballast! Serious performance ceramic lighting! 315w CMH Technology has been proven to provide more UV-A and UV-B than traditional MH lamps, ensuring better essential oil and resin production from your crop! HI-PAR Control allows for complete light timing, temperature and dimming management. Controlling up to 400 fixtures, the HI-PAR Control Station (sold separately) includes sunrise/sunset features, separate zone control and much more! See the HI-PAR website for more information here.
The arc tube within the globe is a Ceramic-composite (hence Ceramic Metal Halide CMH) and burns hotter within the bulb. The resulting light output is higher quality and optimised for horticultural growth. Super energy efficiency and powerful results for your end harvest! The Sunstorm Reflector is the most powerful design available specifically for 315w CMH bulbs! The reduced size of the arc tube requires a specialised reflector shape and our R&D has ensured the most PAR light possible from your 315w ballast & bulb! Try 315w Technology for improvements to the quality and quantity of your crop!
Our 315w CONTROL Ballast is recognised for its tough design and low energy consumption with maximum PAR output. Using specialised low-frequency technology allows this package to output incredibly optimised light energy, resulting in faster and healthier growth from your plants! Affordable yet incredible! HI-PAR 315w SUNSTORM Reflectors are designed for maximum illumination and bulb durability, offering more efficiency than others on the market. Increased light reflectivity and effectual spread dramatically improve plant growth. The reflector features precisely engineered micro-aluminium and a PGZ18 bulb mount for a safe and secure connection. Our Sunstorm kits are available in horizontal or vertical style for your convenience.
Sunstorm Kit Specs: The kit includes
1 x 315w CMH CONTROL Ballast
1 x 315w Horticultural Lamp
1 x CMH Sunstorm Reflector and hangers
Specifications
Engineered Ceramic Arc Tube design
Double-Jacketed glass for safety
PPFD: 856.61 umol/s/m2 (in HIPAR Sunstorm Kit @ 50cm)
THD <10% (in HIPAR Sunstorm Kit)
Kelvin 3000k - Same as Philips Greenpower Mastercolour 930 - for Veg and Flower
CRI >90%
Increases essential oil production
A complex patented mixture of gasses optimised specifically for horticulture
Long lamp life – 20,000 hrs recommended with 90% maintenance at 10,000hr
Higher UV and Infra-red output calculated for plant resin production
PGZ18 Bulb Fixture for secure mounting
930/3000k – Used for vegetative and floral growth
In The Box
[1] x Hi-Par 315W Sunstorm Control Kit - Horizontal Reflector | 315W Lamp Included
1-Year Replacement Warranty
If the product is faulty within the warranty period, the product will be replaced with a new one.

Please send the product to the following address on the contact us page. Click Here