Grow MH (Metal Halide) Light Lamp - 400W
This optimized Spectrum Metal Halide Grow Lamp allows you to stretch your growing season to 365 days a year. Fine-tune your lighting system to provide optimum spectral energy levels which promotes vigorous plant growth.
These Lamps are designed to grow high quality, natural looking plants during all phase of their growth cycles.
Available in 250W, 400W, 600W and 1000W.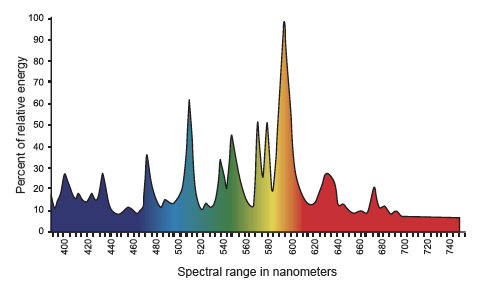 Buyers please be aware that light bulb is a consumable product. Regardless of HPS, MH, LED, fluorescent or the conventional incandescent light bulb, the fact that the total lumen (brightness) will decrease in time. For an optimized growing condition, it is strongly recommended to change your growing light after 12 months of continuous use.
Specifications
| Description | Initial Lumen | Color Temp | Color Rendering Index | Glass Shape |
| --- | --- | --- | --- | --- |
| Metal Halide 250W | 18000 | 4200 | 80 | T46 |
| Metal Halide 400W | 32000 | 4200 | 80 | T46 |
| Metal Halide 600W | 60000 | 4200 | 60 | TO46 |
| Metal Halide 1000W | 100000 | 4200 | 85 | TT64 |
In The Box
[1] x Hydroponics Metal Halide (MH) Lamp - 400W