Herb Grinder
Discover our wide collection of quality herbal grinders here at Hydro Experts. Ranging from excellent Aluminum Herb Grinder to top-of-the-range electric herb grinders, you'll find just what you're looking for to prepare your herbs efficiently and easily for use with your vaporizer of choice. This will allow you to benefit from a smoother vaping experience and reward you with top-quality vapour and a satisfying draw. Visit in-store or order online at hydroexperts.com.au and get free delivery over $499. Only at HYDRO EXPERTS!
---
1 Related Content Found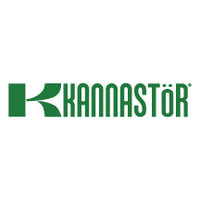 Kannastör® grinders offer exceptional versatility and come in a variety of dimensions. Our diverse line of preparation tools is sure to compliment your kitchen collection. Enlighten your senses. Illuminate your palate. Choose Kannastör® and experience extraordinary taste. Kannastör® Grinders are the only spice grinders to feature: Removable screen for easy cleaning a ...
---