THC & CBD Test Kit
THC works effectively as an:
Appetite stimulant
Antioxidant
Anti-sleep apnea
Anti-intraocular eye pressure (glaucoma)
CBD works effectively to:
Relieve anxiety
Suppress epileptic fits
Reduce psychotic behavior
Protect against neurodegenerative diseases
Fight against bacterial infections
Reduce diabetic symptoms
Stimulate bone growth
Reduce psoriasis
Reduce the risk of artery blockage
Both THC and CBD work effectively to:
Relive pain
Reduce inflammation
Curb symptoms of depression
Reduce spasms
Reduce nausea
Inhibit tumor cell growth
Visit in-store or order online at hydroexperts.com.au and get free delivery over $499. Only at HYDRO EXPERTS!
---
1 Related Content Found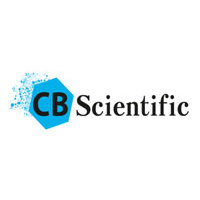 CB Scientific is founded by Future World Corporation, a pioneer in the cannabis technology landscape. Future World and its subsidiary HempTech is a technology leader with fully automated Controlled Environment Agriculture for sustainable growing cannabis for the medical market. Because of the numerous medical applications of cannabinoids, Future World Corporation founded CB Scientific for developing clinical science-based medical device technologies from cannabinoid chemistry to address pain and other disease conditions. ...
---