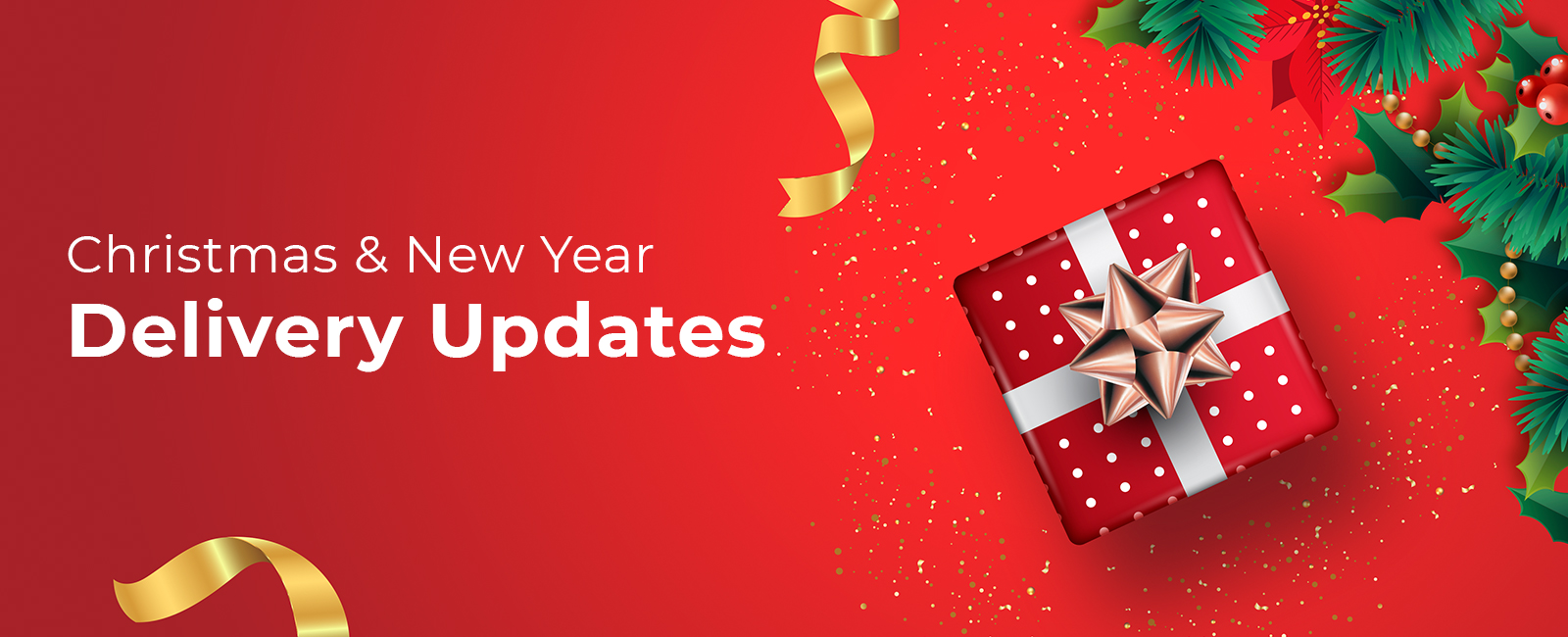 Christmas Shopping 2020: Delivery cut off dates and information
Christmas is approaching fast for real!!! With this season of joy, happiness, and a twist from 2020, We are back on track to celebrate this festive.
This year has impacted all Aussies, like no other years. We all know, this Christmas will be a bit different as we move forward from once in century event. It's been a rollercoaster and challenging year, but we have defined resilience, understanding, and discipline which have helped to ease our path to overcome.
This year Hydro Experts have seen the chaos and mayhem, which led us to work countless hours feasibly on problem-solving to make a statement that, we value our customers regardless of difficulties.
At Hydro Experts, what's different this year?
In these difficult times, the logistics service has taken a ton of pressure making it near to impossible to fulfil the demand of retailers and customers which is understandable. So, In this season of festive where people are using e-commerce to have their goods delivered to them, which have already seen delays. Make sure you order the goods as soon as possible if you want to get it before Christmas.
Making sure you get your delivery before Christmas?
We recommend, To place an order as early as possible. (Doesn't apply to Back Order)
If you are placing your order from Australia post,
Place your order via Regular Post by Friday 11 December 2020.
Place your order via Express Post by Friday 18 December 2020.
Your order will still be processed but might be delivered after Christmas.
Which days are we close for Christmas and New Year?
We will be open every day except for public holidays and the following days.
Christmas Day: Friday 25 December 2020
Boxing Day: Saturday 26 December 2020
Public Holiday: 27 December 2020
Additional Day: Monday 28 December 2020
New Year Day: Friday 1 January 2021
Domestic delivery updates
Get delivery time info for each state and territory.
Find out how COVID-19 may be affecting our domestic services.
Current delivery times
Many routes are experiencing only minor delays, while others are taking longer.
The below delivery times are based on our recent delivery performance. Use this info to estimate how long your item may take to arrive.
For the same state
Express Post delivery times
Normally Australia Post aims for Express Post items to arrive on the next business day (if the origin and destination are within the Express Post next-business-day network).
Why deliveries are taking longer than usual?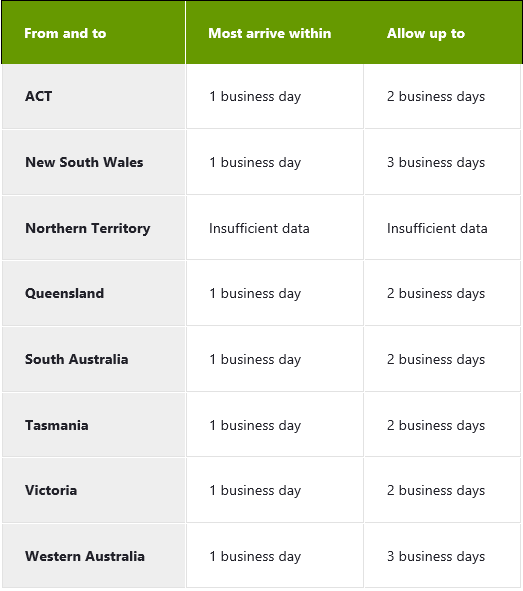 Parcel Post delivery times
Normally Australia Post aims for Parcel Post items to arrive in 2 to 5 business days for same-state deliveries.
Why deliveries are taking longer than usual?
FOR INTERSTATE ETA. Click Here
Keep yourself updated with Australia Post Updates.
If you have any query related to our products and shipping, please contact us:
Email:
General Enquiry: info@hydroexperts.com.au
Sales Enquiry: sales@hydroexperts.com.au
After Sales Enquiry: support@hydroexperts.com.au
Address:
Unit 34, 2 Railway Parade
Lidcombe, NSW-2141
Australia.
Click & Collect:
Mon-Fri 10am-4pm.