2 Related Content Found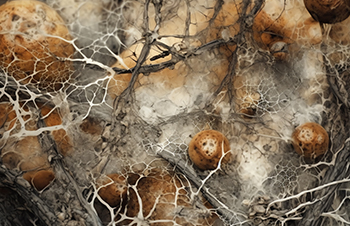 Q. I already use Trichoderma. Are mycorrhizal fungi any different? Both are beneficial fungi found naturally in soil. Trichoderma are more for cycling nutrients in the soil and providing protection against soil pests (but you will seldom find it labeled as a pest control) while mycorrhizal fungi help more with nutrient and water uptake and increased root growth. Both combined will prom ...
---
Introducing rockwool Cube Author: MaximumYield Date Posted: 27 September 2017
Definition - What does Rockwool Cube mean? Rockwool cubes, also called stonewool cubes, are best used to germinate seeds and root cuttings. They are a form of Rockwool, a popular growing medium for hydroponic gardening. Manufacturers create Rockwool cubes by sp ...
---