HID Reflectors & Hoods
Our reflectors & hoods include Gloria Air-Cooled Reflector, Hydrotek King Wing SE Reflector, Adjust-A-Wings Avenger Reflector, Bat Wing Reflector, Gavita & HortiStar, and many more.
SHOP today from Hydro Experts in-store or online.
---
1 Related Content Found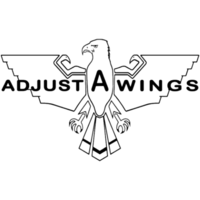 Adjust-A-Wing HID Reflector. Simplicity, beauty, perfection! Sold in 25 countries across 4 continents. The growers choice of reflectors Twice the power and efficiency of most other reflectors in the global market Increase the growing Area under each lamp by up to 75% Increase Yield per Lamp up to 50%. Reduce heat, Save power A wide range of settings available with all models Adjust the Reflector & Lamp se ...
---