Green Planet Nutrients is a British Columbia-based company specializing in the production and distribution of quality hydroponic nutrients and fertilizers for indoor gardening, hydroponic, and plant growth. Green Planet manufactures additives, flower enhancers, bud and bloom boosters and hardeners, pH up and down, humic and fulvic additives, stress relieving products and much more.
We, at Hydro Experts, stock an extensive range of Green Planet nutrients such as Vitathrive, Massive Bloom Formulation, Plant Guard, and Calcium Supplement, and more. They all come in 1L, 5L, and 20L.
1 Related Content Found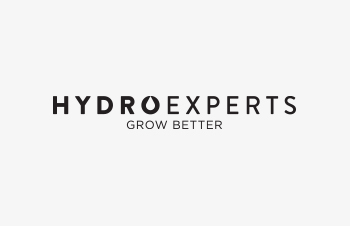 What is the Green Planet Tricome Club ? Green Planet's Trichome club membership is an exclusive offer open to anyone o ...
READ MORE
OUR MISSION
Green Planet Nutrient's mission is to offer conscious, nature-inspired nutrients to cultivate a greener world for all to enjoy.
OUR GOALS
At Green Planet Nutrients it has always been, and will always be, about the quality and purity of our products. Based in BC, Canada we're able to implement our 25 years of craft growing knowledge into the production of our innovative and ethically sourced nutrients. Through this, we plan to give the hobby or commercial grower the peace of mind they can reach new highs in their yields while doing their part in the cultivation of a greener future.
OUR VALUES
Clean – Conscious – Canadian
Q: Are your nutrients organic or mineral-based?
A: Our nutrient lineup consists of a combination of mineral-based and organic formulas.
Q: What is the shelf life of your products?
A: The shelf life of our products typically ranges from 2 to 3 years when stored in a cool, dark space. However, please note that the exact shelf life may vary between different products.
Q: Are your nutrients exclusively for growing cannabis?
A: No, our nutrients are versatile and can be used for a wide range of crops. Whether you're cultivating tomatoes, cucumbers, or medicinal plants, our nutrient solutions are suitable for both indoor and outdoor cultivation.
Q: Do I need to use your entire product line for optimal results?
A: Not necessarily. We offer a diverse range of nutrients and feed programs designed to meet various nutrient requirements that growers may encounter in their gardens. To explore our offerings in more detail, please visit our Resource Center and blog page for valuable insights and information.