Connectors, Fittings & Stoppers
Grommets are an important component in any hydroponic system. Therefore, use these grommets when building a new system or to replace old, cracking grommets on an existing system. Similarly, Elbows or connectors simply provide a bend in the pipe for easy installation around corners. This ensures that you don't kink the pipes.
Visit in-store or order online at hydroexperts.com.au and get free delivery over $499. Only at HYDRO EXPERTS!
---
1 Related Content Found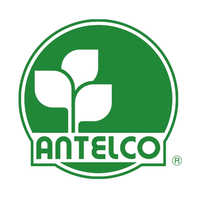 Antelco specialises in developing, manufacturing and marketing top quality, low-volume micro irrigation products for the world market. Antelco offers products that include some of the most innovative drippers, sprays, sprinklers and fittings in the irrigation industry. Antelco was established in 1985 in Murray Bridge South Australia. This was followed in 1989 by Antelco Corporation in Florida USA, to serve the North American market. More recently, Antelco UK Limited was established in Bedfordshire UK, to better meet the needs of the UK and European markets. ...
---