Hydroponic Air Stones & Diffusers
Growing hydroponically can be challenging especially if we haven't taken the correct measures to ensure nutrient aeration and/or water stability. Air-stones provide oxygen/air to the root zone, this is what helps roots rapidly form, without the excess oxygen inputted into the nutrient reservoir the plant can suffer. Always ensure your reservoir is sufficiently aerated to get the best possible results from your plants.
Visit in-store or order online at hydroexperts.com.au and get free delivery over $499. Only at HYDRO EXPERTS!
---
1 Related Content Found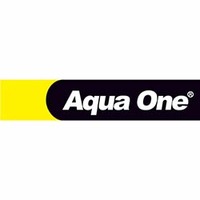 Aqua One has made fish keeping easier for families, enthusiasts and professionals. Aqua One's comprehensive range includes aquariums, technology, nutrition, maintenance and accessories. We offer quality products to suit any budget. Their specialist team includes marine biologists who design, test, and quality control of our products. Aqua One is backed up by an industry leading warranty, and a commitment to providing reliable products. Aqua One is the market ...
---