OCP Eco-Organic Garden Eco-oil - 500ML | Concentrate Insects Mites Aphids Scale Killer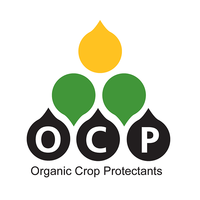 If cart total is less than $499*
Freight applies
If cart total is $499* &amp above
Free
*excluding bulky items

Calculate shipping
SECURE PAYMENTS WITH





Eco-oil is a Certified Organic 2-in-1 insecticide and miticide.
Firstly it kills various sap-sucking insects including aphids, mites, scale, white fly and citrus leafminer. Secondly it attracts beneficial predatory insects (like ladybeetles) into your garden via the HIPPO Enhanced formula.
Specifications
Model Name: Eco-oil 500ml
Material: Concentrated insecticide
Application Method: Dilute with water and spray thoroughly over plant foliage
Organic: Yes
Fruit and Vegetable Friendly: Yes
Pet and Livestock Friendly: Yes
Hazard Classification: Not Hazardous
Made from 100% botanical oils it is safe for use on edibles and ornamentals with no withholding period.
2-in1 action: kills pests and attracts beneficial insects at the same time
100% plant oils (no petroleum derivatives)
Certified Organic (Australian Organic) and has no withholding period
Safe for beneficial insects like bees and ladybirds
Economical - 500ml concentrate makes up to 100 litres