California Lightworks Solar System UVB - 25W | T5 Fluorescent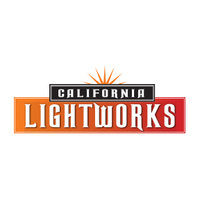 California Lightworks

If cart total is less than $499*
Freight applies
If cart total is $499* &amp above
Free
*excluding bulky items

Calculate shipping
SECURE PAYMENTS WITH





The SolarSystem UVB Kit consists of two SolarSystems UVB plus brackets.
The SolarSystem UVB of California Lightworks uses 25 watts per module and features the latest generation UVB T5 fluorescent bulb. The system is perfect for a single light in a tent or several hundred lights in a large commercial operation.
Overexposure to UVB ligh can be dangerous for plants, but small amounts of UVB light can have beneficial effects. UVB light enhances plant growth, improves essential oils and aromas as well as chemical profiles. Use caution not to expose eyes or skin to UVB light!
The SolarSystem UVB light can be combined with all of our LED modules to provide you with the most potent end-product. For the best possible quality, chain the two UVB's together with the SolarSystem 550 or Solarsystem 1100 in the last two to three weeks of the flowering phase for about 3-4 hours per day and connect them to a timer, it is recommended to use the UVB during the middle of the day.
In The Box
[2] x California Lightworks Solar System UVB - 25W
[2] X Mounting Brackets, and Rivets
25 Watts Supplemental UV-B T5 Fluorescent light (285-315 nm)
Improves resin development and potency in plants
Daisy chain up to 10 lights from one power supply.
Used during the last 2 - 3 weeks of flowering for 3-4 hours a day
Exposure to UVB light can damange eyes or skin! Turn the light of before entering the room, for use on plants only!
Caution: risk of electrical shock. Use in dry locations. Not to be used on a dimmer circuit. Use only SolarSystem T5 UVB bulb
5-Year Replacement Warranty
If the product is faulty within the warranty period, the product will be replaced with a new one.
Please send the product to the following address on the contact us page.