If you care deeply about your health and want to try a new and delicious food that can help you drop a few kilos, you're going to want to pick up a bag of hemp hearts. These are raw hemp seeds that have the hull or shell removed, leaving a small, soft and chewy, mild-tasting, nutty seed that's easier to digest than hemp seeds. Here are three reasons these tiny gems are not only super nutritious but, as a bonus, can also help you reach your weight-loss goals.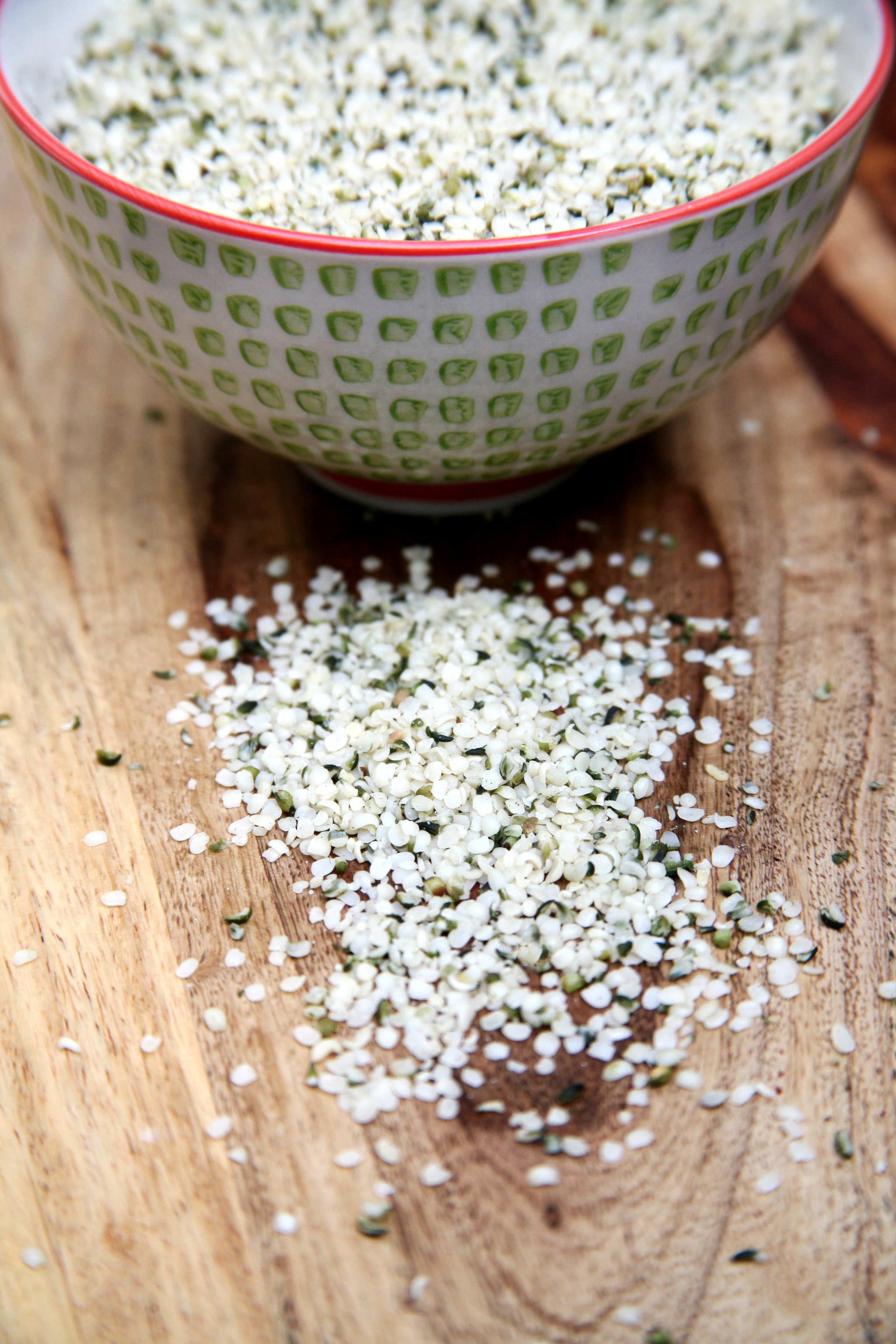 Tiny Seeds, but Huge Protein!
A three-tablespoon serving of raw hemp hearts offers a whopping 10 grams of protein — and hemp seeds offer all nine essential amino acids, making it a complete protein that's also rich in iron, magnesium, and zinc. Protein helps keep energy and blood-sugar levels stable, which helps prevent cravings for high-calorie treats. Since a couple hours between meals tends to be a common crash time, adding hemp hearts to your oatmeal or cereal for breakfast, sprinkling them on your lunchtime sandwich, or making this citrus hemp salad dressing can keep you energized until your next meal, which curbs mindless snacking.
Low in Carbs
If you're trying to cut down on carbs, look to the incredible hemp heart. At only two grams of carbs per three-tablespoon serving and with an addictively chewy texture, they make a great alternative to oats for breakfast — try these hemp overnight oats. Or when noshing on toast or bananas, it's good to know that hemp seed butter is also lower in carbs than both peanut butter and almond butter and lower in calories, too.
Great Source of Healthy Fats
Although hemp seeds aren't a great source of filling fibre, they are rich in omega-3 fatty acids, something your body needs that also contributes to that full feeling. If your hunger is satiated for longer, that equates to eating less, and boom — you lose weight! Throw them into your blender the next time you make a smoothie, or sprinkle them on your yoghurt, on cooked whole grains, or even on top of dips like hummus.

Read more at https://www.popsugar.com.au/fitness/Hemp-Seeds-Weight-Loss-42079589#HHQw8B8gKWHvZByr.99