Alongside the bustling crowds of shoppers on Clapham High Street in south London, there is a lift shaft. Take a ride 120 feet down into the dark underbelly of London and you come out into a curved-roof cavern, lined neatly with shelves and lit with an eerie pink light.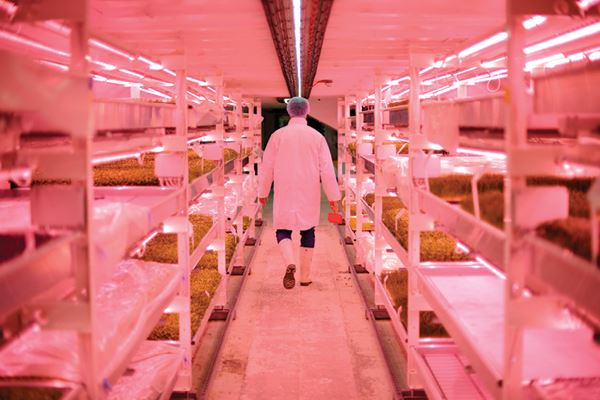 Welcome to the world's first underground farm. On the shelves are tray after tray of perfect fresh salads and herbs, feeding a 24/7 production line pumping out 2,000 one-ounce packs of gourmet salads each day. That's more than 22 tons of fresh greens every year.
Not one leaf sees sunlight until it's picked, packed, and taken back up in the lift. Growing Underground prides itself on being very, very local: all customers are within a 25-mile radius, so there's never any more than 24 hours between picking the salads and their arrival on someone's plate.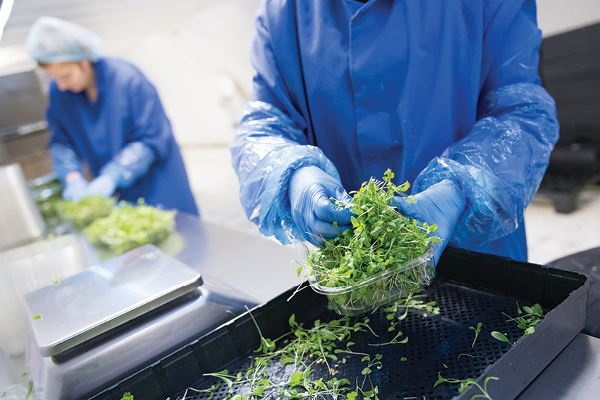 Often, that plate is served at London's premier restaurants: chef Michel Roux Jr., holder of two Michelin stars, is on the board of directors, and this year the company supplied another Michelin-starred chef, Raymond Blanc, with micro-herbs for his pop-up restaurant at the Royal Horticultural Society's Chelsea Flower Show.
All this is the creation of two childhood friends, Steve Dring and Rich Ballard. They grew up in agricultural southwest England, so it was quite natural after they both moved to London to find themselves discussing sustainable ways of supplying food to a growing world population over a pint in the local pub.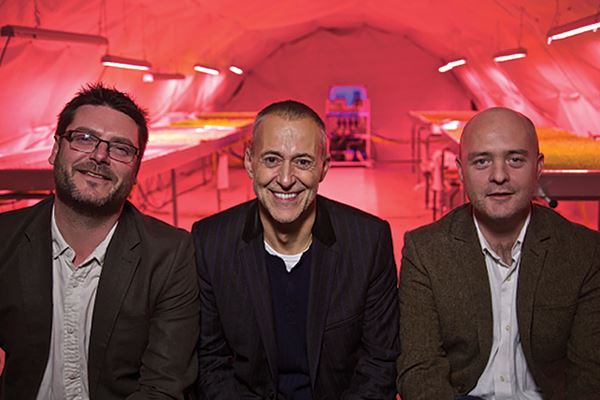 "Ultimately, you've got growing populations around the world and you don't want to be flying produce around the planet to feed them," says Steve. "That's the big picture stuff—but you've got to zoom in and see what you can do."