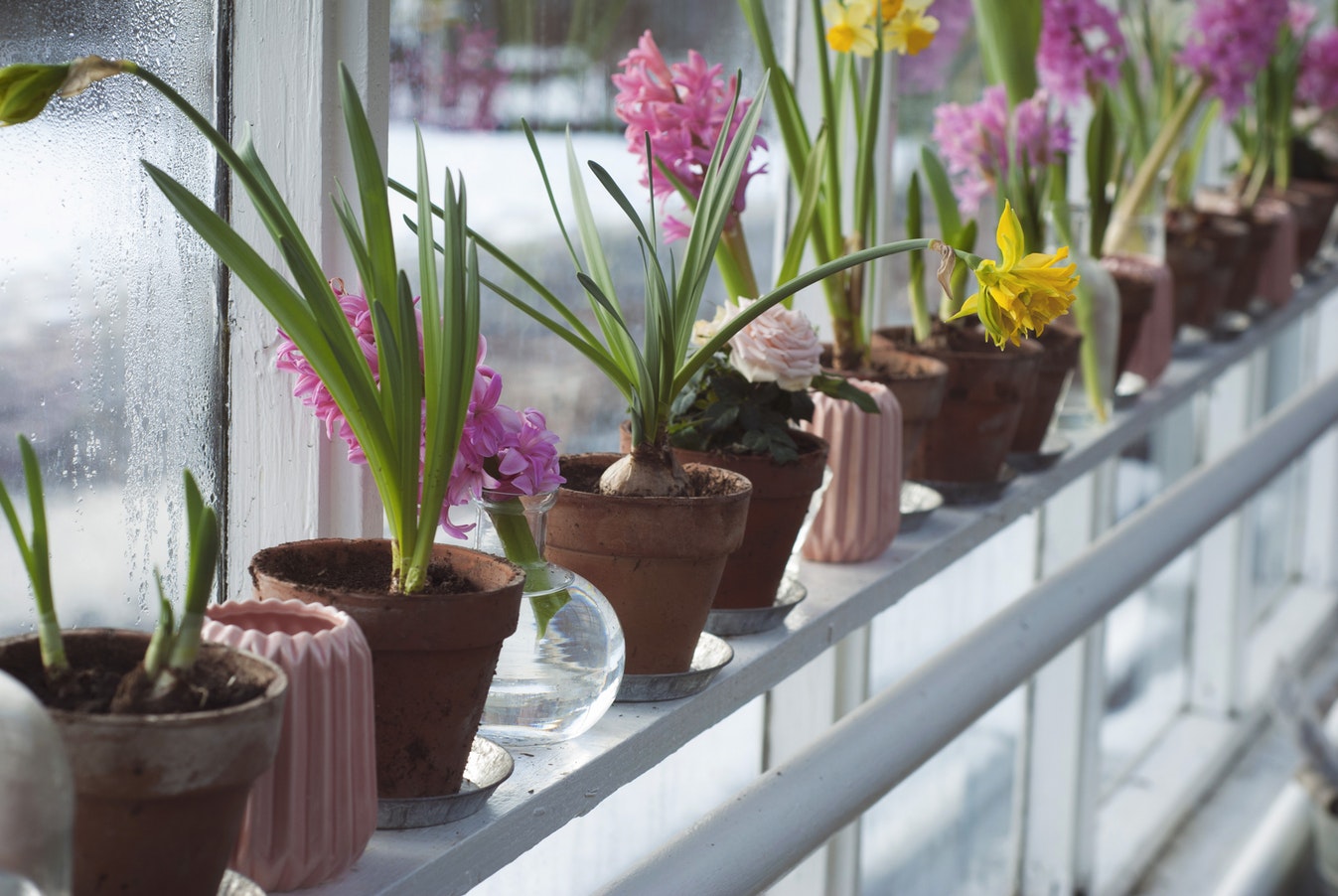 A growing body of research proves that simply being around nature can improve human health and happiness. A month-long 2016 study conducted in the UK by the University of Derby and the Wildlife Trusts found that connecting to nature resulted in a "scientifically significant increase" in health and happiness, the BBC reported.
"Nature isn't a miracle cure for diseases," said Lucy McRobert, Nature Matters campaigns manager for the Wildlife Trusts. "But by interacting with it, spending time in it, experiencing it and appreciating it we can reap the benefits of feeling happier and healthier as a result."
But you don't necessarily need to go outdoors to connect with nature: Houseplants can help you can bring nature indoors. Keeping plants at home or at work is a simple and effective way to improve your personal environment. Many plants are so easy to maintain that they make great gifts, even for those who don't have green thumbs.
One area in which we can all probably use a little boost is brain power, and in this regard, plants can be powerful stimulants. "Studies show that tasks performed while under the calming influence of nature are performed better and with greater accuracy, yielding a higher quality result," wrote Charlie Hall, Ellison Chair in International Floriculture at Texas A&M; University.
"Keeping ornamental plants in the home and in the workplace increases memory retention and concentration," he added. "The calming influence of natural environments is conducive to positive work environments by increasing a person's ability to concentrate on the task at hand."
Flowers, in particular, can generate a feeling of happiness, triggering the release of dopamine, serotonin and oxytocin—neurotransmitters that are connected to the brain's systems related to reward, emotional bonding and mood stabilization.
"Adding flowers to your home or work environment reduces your perceived stress levels and makes you feel more relaxed, secure and happy," Hall said.
Being around flora can also help improve our interpersonal relationships. "Research shows that people who spend extended lengths of time around plants tend to have better relationships with others," Hall pointed out. "This is due to measurable increases in feelings of compassion; another effect of exposure to ornamental plants."
Plus, some houseplants aren't simply ornamental; they can be harvested for medicinal purposes. Keep an aloe vera plant handy and you've got a great addition to your juice drinks to help alleviate upset stomachs. Or if you've got a small amount of outdoor space, keep a camelliasinensis plant and you can produce your own green tea for a home-grown daily dose of caffeine.
Check out the infographic below to learn more about 12 plants that have the power to heal.