Adjust-A-Wings Avenger Reflector - Large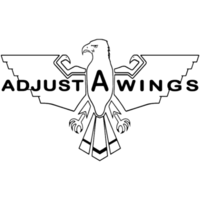 Adjust-A-Wings
IN STOCK
FREE SHIPPING OVER $499*
OFFER:
Save 24%!
Sale Ends in 30 June 2022

If cart total is less than $499*
Freight applies
If cart total is $499* &amp above
Free
*excluding bulky items

Calculate shipping
SECURE PAYMENTS WITH





The Avenger is the premium, top of the range Adjust-A-Wings Reflector. The super reflective surface is vapour coated with molten glass, titanium dioxide and is PVD / ceramic coated creating an enormous 95-97% reflectivity. This is the most reflective and most durable reflective surface on the market and it will maintain full refection for up to 20 years.
In The Box
[1] x Adjust-A-Wings Avenger Reflector - Large
Double parabolic lighting reflector
Twice the power and efficiency of most other reflectors
Corrosion-resistant
97% reflective
Glass coated superalloy
Easy installation. No tools required
Lamp holder adjustable in height, completely parallel to the reflector
Curved anchors to hang the reflector, which allows it to be "inclined"