Hi-Par Sunstorm CMH Reflector - Horizontal | 315W | Connectable | LEC CDM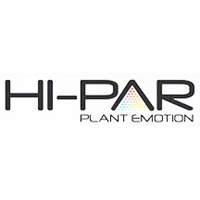 Hi-Par
IN STOCK
FREE SHIPPING OVER $499*
OFFER:
Save 26%!
Sale Ends in 31 August 2022

If cart total is less than $499*
Freight applies
If cart total is $499* &amp above
Free
*excluding bulky items

Calculate shipping
SECURE PAYMENTS WITH





The Hi-PAR Sunstorm Reflector has gained incredible popularity for premium garden connoisseurs and medical-grade cultivators. Featuring a unique engineered design to maximise light output from the CMH lamp, the Sunstorm cleverly dissipates excess heat from the bulb while improving the performance in your crop.
Sunstorm Reflectors are built tough, with incredible durable design features yet precise MIRO aluminium reflective surfaces to ensure all the light energy is efficient and effective.
Sunstorm Reflectors come with a PGZ18 thread as standard, removing the need for adaptors. These are the only Reflector that is custom designed for CMH 315w Technology and will outperform any retrofitted reflector alternatives.
Precisely designed for maximum CMH light efficiency output
Available in Horizontal or Vertical
Reflectors can be linked together
Provides incredible light uniformity and heat management
PGZ18 Thread as standard
This unit is for 315w CMH/QMH BULBS ONLY!
Specifications
Connecta-Reflecta enables reflectors to be connected
Designed for 315W CMH/LEC/QMH lamps only
Designed for maximum CMH light effciency output
Provides incredible light uniformity and heat management
MIRO aluminium reflective surfaces
PGZ18 lamp holder
In The Box
[1] x Hi-Par Sunstorm CMH Reflector - Horizontal | 315W | Connectable | LEC CDM
2-Year Replacement Warranty
If the product is faulty within the warranty period, the product will be replaced with a new one.
Please send the product to the following address on the contact us page.