SanLight FLEX II 20W | Clone LED Grow Light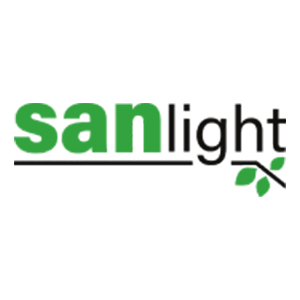 SanLight
IN STOCK
FREE SHIPPING OVER $499*
Sale Ends in 31 December 2023
Pick up at store Not Available
In-store pickup not available.
If cart total is less than $499*
Freight applies
If cart total is $499* &amp above
Free
*excluding bulky items

Calculate shipping
SECURE PAYMENTS WITH

BUY NOW, PAY LATER
Pay in 4, interest-free. Afterpay it.

ZIP NOW, PAY LATER
Repay on a convenient weekly, fortnightly or monthly schedule.

ENJOY NOW, PAY LATER





Introducing the flexible SanLight FLEX II 20W LED, a portable powerhouse made to improve your gardening efforts. The FLEX II-Series offers unmatched adaptability with uses ranging from multilayer setups and inter-lights to encouraging root growth and boosting indoor plants. A balanced FarRed/Red ratio in its advanced light spectrum promotes quick root formation in cuttings and vigorous early-phase growth. The FLEX II's broad-spectrum illumination abilities will help you achieve remarkable results with a variety of indoor plants.
Features
Suitable for your cloning systems
Interlight solution for high-growing plants
in-vitro cultures
for rooting cuttings
Substitute for neon tubes
Additional lighting for quality improvement
Young plant cultivation
Supplementary lighting for indoor plants
Specifications
Power consumption: 20
PPF*: 54 µmol/s
Module Efficacy*: > 2.6 µmol/J
Weight: 0.5
Length (mm): 995
Width (mm): 33
Height (mm): 16
Protection class: IP68
*in the emission wavelength range from 400 - 780 nm
In The Box
[1] x SanLight FLEX II 20W | Clone LED Grow Light
3-Years Manufacturer Warranty