Pulse One Smart Environment Monitor | VPD | RH | Temperature | Dew Point | Light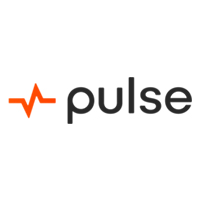 Pulse
OUT OF STOCK
FREE SHIPPING OVER $499*

If cart total is less than $499*
Freight applies
If cart total is $499* &amp above
Free
*excluding bulky items

Calculate shipping
SECURE PAYMENTS WITH





Grow room monitoring. Anytime. Anywhere. Improve your grow with remote monitoring of temperature, RH, light, and VPD, custom alert, and integrated journaling. Monitor your garden's conditions from anywhere. Set alerts that notify you when something goes wrong. Increase yields and reduce waste. Understand the impacts your actions have on your grow room's environment.
What is Pulse?
Pulse is an IoT device with an associated app that lets you monitor your grow's environment remotely.
Where is the Pulse One made?
The Pulse One is designed, manufactured, and assembled in the USA. The Pulse App is developed in California.
What does the Pulse One monitor?
Pulse measures temperature, humidity, light, dew point, and VPD (vapor pressure deficit). It also can report connectivity issues and power outages.
What is required to use Pulse?
You just need the Pulse device, WiFi in your grow area, and an internet connected device such as a smartphone or computer.
What kind of WiFi do I need?
You need 802.11b/g/n WiFi (2.4 GHz) with WEP, WPA or WPA2 security.
How reliable is the Pulse platform?
The Pulse infrastructure has been built using the industry leading IoT platform with top reliablity, security and performance considerations. You can see our service status here: https://status.pulsegrow.com/
Is my data secure?
Yes. Pulse Labs follows industry-best security standards and practices – from authentication to encryption.
Specifications
Dimension
Device Height: 4.5 inches (115 mm)
Device Width: 2.5 inches (64 mm)
Device Depth: 1.125 inches (28 mm)
Device Weight: 2.9 ounces (84 grams)
Box Height: 6 inches (152 mm)
Box Width: 4 inches (102 mm)
Box Depth: 3 inches (76 mm)
Box Weight: 9.4 ounces (267 grams)
Sensor
Humidity: 0-100% RH, ±3%, 1s response time
Temperature: -40°F to 185°F (-40 to 85°C), ±1%
Light: 10ms response, relative light intensity
VPD: ±4%, 1s response time
Specification
Power: 110V-220V AC with 5V adapter or 3x AA batteries
Humidity: 0-100% RH, ±3%, 1s response time
Temperature: -40°F to 185°F (-40 to 85°C), ±1%
Light: 10ms response, relative light intensity
VPD: ±4%, 1s response time
Battery Life: 4 months with good connectivity
Attachment Points: Keyhole
Indoor / Outdoor: Indoor
Waterproofing: Splash-resistant
WiFi Spectrum: 2.4 GHz
WiFi Range: Over 1000 feet in ideal conditions, structures and interference reduce this
In The Box
[​1] x Pulse One Smart Environment Monitor
Temperature - Your plants need consistent temperature for maximum yields.
Humidity - Ideal RH promotes the absorption of nutrients and plant health.
VPD - Maintain the correct VPD for optimal nutrient uptake.
Light - Ensure that your daylight hours match your stage of growth.
Dew Point - Dew point is the key to avoiding condensation and preventing mould.
Connectivity Issues
Power Outages