Pro Grow Clean Air Carbon Filter - 150 x 300MM | 350CFM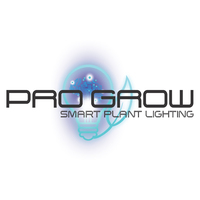 Pro Grow Australia
OUT OF STOCK
FREE SHIPPING OVER $499*
Products You May Need
If cart total is less than $499*
Freight applies
If cart total is $499* &amp above
Free
*excluding bulky items

Calculate shipping
SECURE PAYMENTS WITH

BUY NOW, PAY LATER
Pay in 4, interest-free. Afterpay it.

ZIP NOW, PAY LATER
Repay on a convenient weekly, fortnightly or monthly schedule.

ENJOY NOW, PAY LATER





Progrow might not be a name you're familiar with just yet but don't let that put you off. Progrow brings together decades of experience in all aspects of hydroponics and commercial gardening to develop a range of products that is innovative, cost effective and designed with growers in mind.
Progrow carbon filters are the result of years of development and testing in real world situations to find the most effective carbon grade and filter design. Progrow filters are constructed from galvanised steel rather than aluminium to make them easier to transport and less likely to become dented (internet sales). They feature clever built-in hanging brackets to aid fitment and come in discreet packaging.
The more internal surface area carbon has the greater it's capacity to absorb odours and the longer it will last. Progrow use virgin granular 4/12 graded carbon which is a larger size than some other brands, this is the reason Progrow filters have great airflows. The more dust carbon a filter contains the harder any fan pulling through it will have to work to move air.
Our carbon beds are a set width because in our experience more carbon doesn't necessarily make a better filter. It's important to remember that when filtering air the amount of time odours are in contact with the carbon bed is a fraction of a second. The quality and effectiveness of carbon is much more important than how much of it there is. Added to this the fact that the deeper the carbon bed the harder your fans will have to work to move air through it. Progrow filters have a 50mm bed, which we believe is the most sensible compromise between lifespan and airflow.
The carbon is sourced from Australia due to it's consistent quality and unique composition which provides a greater internal surface area than carbon from any other part of the world. Don't be fooled by other brands marketing their carbon as 4/12, if it's not Australian virgin granular 4/12 it's not the same.
Specifications
Size: Pro Grow Carbon Filter 150 x 300MM
CFM: 350
In The Box
[1] x Pro Grow Clean Air Carbon Filter - 150 x 300MM | 350CFM