Polyester Insulated Flexible Acoustic Duct - 6M | R1.0 | 50MM Insulation
Available in various flange sizes
Products You May Need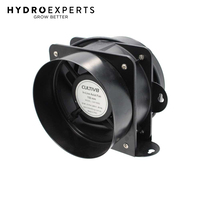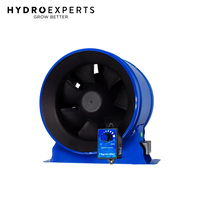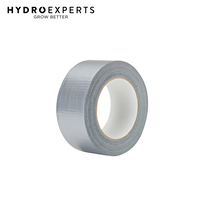 If cart total is less than $499*
Freight applies
If cart total is $499* &amp above
Freight applies
*This item is bullky so freight applies.

Calculate shipping
SECURE PAYMENTS WITH

BUY NOW, PAY LATER
Pay in 4, interest-free. Afterpay it.

ZIP NOW, PAY LATER
Repay on a convenient weekly, fortnightly or monthly schedule.

ENJOY NOW, PAY LATER





Insulated ducting doesn't just quietly move air around your home, it also helps muffle sounds within your walls. This 6-metres length of 50mm thick polyester ducting features an R1.0 insulation rating to provide soundproofing for your HVAC system. The tear-resistant and puncture-proof material helps ensure the ducting stays air-tight over time, so cooled or heated air flows efficiently to the intended room without leaks that waste energy. Properly installed insulated ducting like this flex duct can make a big impact on the performance of your entire HVAC system.
Specifications
PRODUCT: R1.0 Metalised Sleeve
CONSTRUCTION: Black Inner Core with Metalised Outer surface multi-layered construction containing high level grade Flame Retardant Water based adhesive with high tensile wire helix encapsulated.
METALISED OUTER SLEEVE: Multi-layered construction (Metalised Outer Layer) containing high quality grade flame retardant adhesive.
INSULATION TYPE: Polyester Insulation Blanket to achieve thermal rating of R1.0
LENGTH: 6 Metre lengths
OPERATING PRESSURE RANGE: 1000 Pa positive, 200 Pa negative
OPERATING TEMPERATURE RANGE: -10C TO +80C
In The Box
[1] x Polyester Insulated Flexible Acoustic Duct - 6M | R1.0 | 50MM Insulation
Flame-resistant, meeting key building code standards to minimize the risk of fire spreading via the duct to various rooms.
Insulated with polyester, significantly diminishing noise from air flow.
Crafted from aluminium, it ensures durability, complete flexibility, and efficient heat exhaust.
Capable of withstanding temperatures up to 80 degrees Celsius.
Compatible for use with mechanical ventilation systems, air conditioning, extractor fans, cooker hoods, and similar equipment.