Nutrifield Pro Pot 27L Smart Pot System (Grated Pot + Bucket + Stand)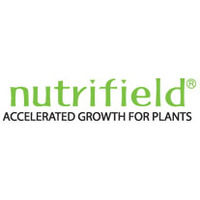 Nutrifield
IN STOCK
BULKY ITEM | POSTAGE APPLIES
REG. PRICE: $44.85
$39.95
Bulky Item | Postage Applies

If cart total is less than $499*
Freight applies
If cart total is $499* &amp above
Freight applies
*This item is bullky so freight applies

Calculate shipping
SECURE PAYMENTS WITH





Adjustable to meet your plants needs. The system can be rotated to 3 different heights to increased storage of water, improved air flow and drainage to maximize growth. As your plants grow, the distance to the light source can be changed
Adaptable growing with the unique grate. The grate allows rapid drainage, holds all types of media like coco coir, potting mix and other substrates, and it is excellent for deep water culture because the roots can grow through it.
Easy to Plumb. The pot's flat surfaces promote excellent connection of plumbing fittings to ensure no leaks and ease in maintenance.
Durable and lasting. Not only does the sturdy ribbed construction protect against breakage, but the squat design allows for optimal root growth.
In The Box
[1] x Nutrifield Pro Pot 27L Grated Pot
[1] x Nutrifield Pro Pot 27L Bucket
[1] x Nutrifield Pro Pot 27L Pot Stand