Mountain Air Carbon Filter - 300MM x 1000MM | 12" Inch | 1200CFM | MA1240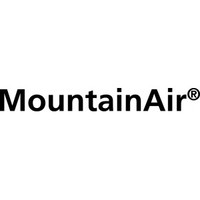 Mountain Air
IN STOCK
FREE SHIPPING OVER $499*

If cart total is less than $499*
Freight applies
If cart total is $499* &amp above
Free
*excluding bulky items

Calculate shipping
SECURE PAYMENTS WITH





MountainAir carbon is derived from an allocthonous, subbituminous black coal deposited in the Devonian Period in a PreCambrian formation within the Collie Basin over 230 million years ago. It is the planet s oldest coal. It has extremely low ash content. Trace element discrimination
demonstrates it to be physically and chemically unique.
This feedstock is steam activated in the presence of large concentrations of particular gases that affect the activation process in a certain way. The result is an irregularly shaped activated carbon granule predominated by mesopores in a physical distribution which is absolutely ideal for adsorption of volatile organic compounds as well as other associated odorous particles.
MountainAir filters will remove most VOCs of less than 30 microns, including acetone & acetate compounds, alcohol compounds (butyl base, ethyl base, methyl base & propyl base), animal odors, benzene compounds, cooking odors (low humidity), diesel fumes, epoxy resin odors, glue odours, paint odors, all plant odors, pollens, some poisons, odour-bearing smoke particles, and most welding fumes. MountainAir filters are less efficient at removing large smoke particles but are extremely efficient at preventing and/or minimising smoke damage to fabrics et cetera.
Specifications
Product Description: Mountain Air Carbon Filter 300 x 1000MM
CFM: 1200
MAX Air Flow CFM: 1390
Just like a fine wine, manufacturing the perfect carbon filter for a given application requires particular attention to every tiny detail. Just like flowering plants, MountainAir® filters work best if the air passing through is kept within these specifications:
Temperature: less than 32oC (90oF)
Relative Humidity: less than 80%
In The Box
[1] x Genuine Mountain Air Carbon Filter 300MM x 1000MM (12" Inch) 1200CFM
[1] x Genuine Mountain Air Pre-Filter
You can use two main fan types with the MountainAir ® Filter.
Mixed-Flow Fan
Centrifugal fan
A third common fan type is the radial fan. This type is not suitable for use with the MountainAir® Filter as it is meant to be used in freeflowing or near free-flowing situations