Hortitek L1203 LMU - 8 Outlet | 8000W | 60A | w/ Timer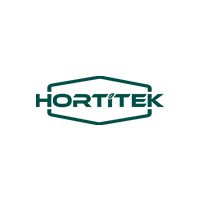 Hortitek
OUT OF STOCK
FREE SHIPPING OVER $499*
REG. PRICE: $599.95
$399.95

If cart total is less than $499*
Freight applies
If cart total is $499* &amp above
Free
*excluding bulky items

Calculate shipping
SECURE PAYMENTS WITH





Hortitek Light Management Units (LMUs) are a safe and efficient way to manage your lighting system. They are hard wired and need to be installed by a qualified electrician. The LMUs come in a range of sizes to suit your specific needs. They are all made with quality components and if used correctly will give you many years of reliable service.
Suitable for 8 x 1000 Watt or 14 x 600 Watt
Indicator light
60 Amp Main circuit breakers
Plus, 3x16 Amp secondary circuit breakers
In The Box
[1] x Hortitek L1203 LMU - 8 Outlet | 8000W | 60A | w/ Timer
Top quality components
Built in timer
UV protected enclosure

Installation Instructions:
All electrical items must be installed by a licensed electrical contractor.
Check LMU Voltage and Wattage Rating before connecting to any supply.
Loosen screws for each of the joiners. Connect the Neutral (Black wire) from the LMU to the supply Neutral and RED wires to Active Ensure that no bare copper wire protrudes from outside of the joiner. If so, shorten the stripped wire prior to tightening.
Ensure that the joiner is generously taped and that wires are double insulated with tape and each wire is individually taped away from each other.
Connect the supply earth (green and yellow wire) to earth terminal provided on the top of the LMU.
Prior to commissioning, plug in the auxiliary lead (grey lead) into a 10 Amp socket and test the LMU.
Set 24 Hrs Timer to desired ON/OFF time before switching Auxiliary supply.
Read all the warnings on LMU before commissioning.
1-Year Replacement Warranty
If the product is faulty within the warranty period, the product will be replaced with a new one.
Please send the product to the following address on the contact us page.
Others Also Bought