Dr Greenthumbs Go and Grow - 1.5KG | Organic Fertilizer | Vegetative Growth
Healthy Environment for your Roots and Soil Microbes!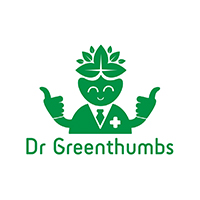 Dr Greenthumbs
IN STOCK
FREE SHIPPING OVER $499*

If cart total is less than $499*
Freight applies
If cart total is $499* &amp above
Free
*excluding bulky items

Calculate shipping
SECURE PAYMENTS WITH





Go & Grow has been rigorously formulated and trialed to deliver explosive vegetative growth and to create a healthy environment for your roots and soil microbes!
Utilizing 100% natural ingredients, Go & Grow will deliver your plants the perfect balance of organic minerals, nutrients and growth hormones!
How to use :
For fast vegetative growth use 1/4 to 1/2 cup per plant.
For new soils we recommend using 1/2 cup of Go & Grow in conjunction with 1/2 cup of Bud & Bloom for each 30L of soil you are using.
If using Go & Grow to recommend your soil or as a boost to your vegetative growth, use 1/4 of a cup (more if your plants are heavy feeders).
For in ground use, use 1-2 cups per square meter as required.
This product is best applied 2-4 weeks prior to planting.
In The Box
[1] x Dr Greenthumbs Go and Grow - 1.5KG | Organic Fertilizer | Vegetative Growth