Can-Lite 2500 Ventilation Kit | 12" Iso Max-Fan + Duct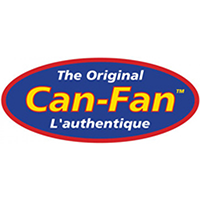 Can-Fan
OUT OF STOCK
FREE SHIPPING
SECURE PAYMENTS WITH

BUY NOW, PAY LATER
Pay in 4, interest-free. Afterpay it.

ZIP NOW, PAY LATER
Repay on a convenient weekly, fortnightly or monthly schedule.

ENJOY NOW, PAY LATER





Can-Fan Iso Max-Fan - [Size: 315MM (12.5" Inch)]
Iso-Max are totally unique tube style fans, designed to be efficient, powerful and yet quiet in operation. Iso-Max uses the stator-rotor system that enables it to be efficient both in air performance and power consumption. Iso-Max are unique in that they are both a fan and an integrated silencer. It has a full metal housing and for noise-reduction a special type of foam is added, It's low weight, strong air performance and quietness makes Iso-Max the most advanced choice for a grow room ventilation.
Iso-Max Fans utilise the low energy and high performance motor of the Ruck Etaline fan series. These motors are capable of delivering large volumes of air, even when carbon filters and complicated ducing systems are installed. Built around aerodynamic efficiency, the Etaline motor is situated inside a sealed, acoustically designed, silenced housing. This not only insulates the noise from the motor and air movement, but also provides hanging points at either end for easy mounting. The overall result is a surprisingly lightweight and powerful fan that keeps noise to a minimum.
The Iso-Max 150 & 200 both have an integrated 3 speed controller.
Original Can-Lite 2500 Carbon Filter - [Flange Size: 315MM (12" Inch)]
The Can-Lite carbon filter is the latest addition to the Can-Filters Carbon filter range. Recently released after years of testing and research, the Can-Lite has been developed with ease of installation, durability and effectiveness in mind.
The Can-lite is manufactured using a similar process to Can-Filter 'Classic but instead using a highly perforated, light aluminum casing and a special grade of virgin CKV-4 carbon. This allows the filters to be lighter and handle larger air flow rates without any odor breakthrough.
Made in the Netherlands.
Silver Foil Aluminium Insulation Duct Tape - 50MM x 50M | 30mu
A heavy duty heat resistant aluminum tape for repairing ducting.
Has pressure sensitive backing for durability and easy application.
Black PVC Coated Dual Layer Air Duct - 5 Meters | 315MM (12" Inch) | Ventilation
5 Metre Length
High Quality Air Ducting
Dual Layer Construction
Small Ribbed Silver Inner
Black PVC Wrapped Outer
Completely Light Tight
No Pin Holes or Air Leaks
In The Box
[1] x Can-Fan Iso Max-Fan - [Size: 315MM (12.5" Inch)]
[1] x Original Can-Lite 2500 Carbon Filter - [Flange Size: 315MM (12" Inch)]
[1] x Silver Foil Aluminium Insulation Duct Tape - 50MM x 50M | 30mu
[1] x Black PVC Coated Dual Layer Air Duct - 5 Meters | 315MM (12" Inch) | Ventilation