Broccoli Raab Rapini - 1G / 25G | Organic | All Season
Prohibited items in Western Australian (WA)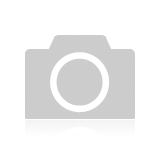 If cart total is less than $499*
Freight applies
If cart total is $499* &amp above
Free
*excluding bulky items

Calculate shipping
SECURE PAYMENTS WITH





The Department of Agriculture and Food, Western Australia's Quarantine WA service enforces strict biosecurity legislation, so we are unable to ship this product to Western Australia (WA). Nevertheless, there are quarantine requirements for seeds and plants to be treated chemically before shipments can be sent to some states, and we are simply unable to supply the necessary quarantine clearance certificates for this reason.
Rapini Broccoli is a popular Italian variety of broccoli that is harvested like broccolini. It will produce over an extended period but needs to be harvested every few days to promote fresh head production. With no central main head, it produces many leafy shoots with a tasty broccolini like centre. Pests may include slugs/snails and white cabbage butterfly caterpillars. Use Vege Net or Dipel for caterpillar control.
How to Grow
RAAB Broccoli is a fast-growing annual that requires a full sun to part shade position with very fertile soil rich in organic matter. Sow seeds direct into the garden and thin out to the strongest plant. Space 30cm apart. We highly recommend covering all your Brassica's with Vege Netting to exclude the white cabbage moth. If the moth does lay it's eggs the best natural solution is the use of Dipel spray. Side dressings of fertiliser can be used if growth is slow. Plants will begin to form up the leafy heads after 40-60 days. Harvest continually to help promote the production of more side shoots.
Sow autumn/winter for best results.
Sow direct into the garden
Seed packet contains two hundred seeds
250 seeds/gram.
40-60 days to maturity
Uses
Leaves can be eaten when young in salads or lightly blanched. Leafy broccolini like shoots are typically used in stir frys lightly sauteed or eaten fresh.
In The Box
[1] x Broccoli Raab Rapini - 1G / 25G | Organic | All Season