Beetroot Detroit Red - 1.5G / 25G / 50G / 100G / 500G / 1KG | Organic | All Seasons
Prohibited items in Western Australian (WA)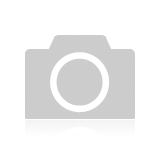 If cart total is less than $499*
Freight applies
If cart total is $499* &amp above
Free
*excluding bulky items

Calculate shipping
SECURE PAYMENTS WITH





The Department of Agriculture and Food, Western Australia's Quarantine WA service enforces strict biosecurity legislation, so we are unable to ship this product to Western Australia (WA). Nevertheless, there are quarantine requirements for seeds and plants to be treated chemically before shipments can be sent to some states, and we are simply unable to supply the necessary quarantine clearance certificates for this reason.
Detroit red beetroot has round red roots up to 12cm across. Smooth, tender, sweet flavour. This is an exceptionally reliable variety producing nice beets in a range of conditions and soil types - A vast variety for beginners or market gardeners.
How to Grow
Beetroot likes a well-prepared garden bed that is loose in soil structure and rich in organic matter. Plenty of nitrogen is required for rapid growth but over doing it can result in excess leaf growth and poor root formation. Sow seed direct in garden bed and cover with 1cm of soil. After 6 weeks you can begin harvesting leafy greens for salads or blanching. Keep in mind beetroot leaves do have oxalic acid so it is best to cook them. After approximately 70 days the root will have swelled, and you can begin harvesting baby beetroot. If the plants are too close together you can 'thin' them out by harvesting the largest beetroots making room for the smaller ones to grow into. To ensure a continued supply it is best to sow every 4 weeks.
Sow all year except in hot weather
Sow direct into garden
Seed packet contains 100 seeds
70 seeds/gram.
60 days to maturity
Uses
Leaves can be used fresh or cooked due to the oxalic acid content. A great substitute for spinach and silver beet. Roots are typically used pickled, roasted, and steamed. Beetroots also store well in a plastic bag refrigerated.
In The Box
[1] x Beetroot Detroit Red - 1.5G / 25G / 50G / 100G / 500G / 1KG | Organic | All Seasons