AUVL Grow Green EL HPS Lamp - 1000W | 400V | DE | uMol 2100
AUVL growth lamp w/ Guaranteed Success | Made in Germany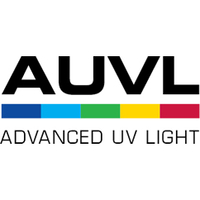 If cart total is less than $499*
Freight applies
If cart total is $499* &amp above
Free
*excluding bulky items

Calculate shipping




Manage the climate to your will
Greenhouses allow growers to manage the climate largely to their will. By adjusting temperature, humidity and CO2 concentration - the key factors for healthy growth - to the plants' needs. They can develop faster and better, they yield more and are less susceptible to disease. As a result, even tropical and sub-tropical plants can be grown in relatively cool regions.
Light is the limiting factor
At higher latitudes over 40 degrees north or south, the light during winter is a limiting factor. Short days and low intensity light mean that the level of photosynthesis is usually too low to maintain production and quality at the desired level. This problem can be resolved with artificial light which enables growers to produce crops profitably all year round. That is why more and more growers are investing in high quality supplemental light systems.
GROW GREEN lamps
To meet this increasing demand, the specialist German lamp manufacturer Advanced UV Light (AUVL) has developed ideal lamps for horticulture. GROW GREEN lamps emit light in the right spectrum, they are highly efficient and their low sensitivity to interference and long service life set them apart from other alternatives. And the result is a better harvest.
Light sensitivity of humans and plants
Light is, for the human eye, the visible part of the electromagnetic spectrum covering roughly the 450 to 700 nanometre frequency range (spectrum). The human eye is most sensitive to light in the green/ yellow range with a wavelength of around 550 nanometres, with much lower sensitivity to red and blue. The intensity of light in the range visible to the human eye is expressed in Lux
Efficiency
The striking factor shown by the McCree curve is that plants use red light more efficiently for photosynthesis than other light colours. This means that grow lamps that emit relatively high quantities of red light will achieve higher levels of photosynthesis than lamps of the same intensity that emit less red light. GROW GREEN lamps have been developed with this in mind; they efficiently convert the electricity used into growth light in the most useful spectrum.
PAR light
Research by McCree (1972) among others has shown that plants use a broader light spectrum for photosynthesis, from 400 to 750 nm. They are relatively less sensitive to green light but more sensitive to blue and especially red light than humans. The spectrum that aids photosynthesis is known as PAR light (Photosynthesis Active Radiation). The intensity of this growth light is expressed in the number of light particles or photon that reach a surface per time unit (µmol/s/m2 ).
Documents

Download PDF brochure
Specifications
Output: 1000 W
Current: 4.8 A @ 230V
Ignition voltage: 3.2kV
PAR light: 2100 µmol/s
Expected service life: 10 000 hours
In The Box
[1] x AUVL Grow Green EL HPS Lamp - 1000W | 400V | DE | uMol 2100
Ideal for cultivation with a highest light demand
High proportions of red and blue light guarantee efficient photosynthesis
Highest output of PAR light (2.100 µmol/s) promotes photosynthesis
Lots of red light for more photosynthesis and good plant development
Blue light for a robust, compact plant structure