Magical Butter MB2e w/ Non-Stick Gummy Tray | 10ML | Non-stick | Durable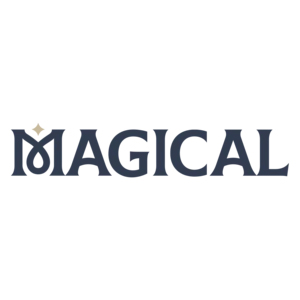 Magical Butter
OUT OF STOCK
FREE SHIPPING OVER $499*
OFFER:
Save 11%!
Sale Ends in 30 June 2022

If cart total is less than $499*
Freight applies
If cart total is $499* &amp above
Free
*excluding bulky items

Calculate shipping
SECURE PAYMENTS WITH





Magical Butter MB2e - Butter Making Machine | 240V New AUS Version
The MagicalButter MB2e is the world's first countertop botanical extractor, designed for infusing the essence of healthy herbs into butter, oil, tinctures, lotions, and more! Combining an immersion blender with a programmable thermostat and heating unit, the MB machine is designed to create incredible recipes and botanical infusions with little or no labour. The MagicalButter machine grinds, heats, stirs and steeps your herbal extract, all at the correct time intervals and temperature for a perfect infusion every time. As a result, you achieve your desired infusion easily, safely, and consistently.
MagicalButter Makes Herbal Butters, Oils, Tinctures, Soups, Sauces, Salad Dressings, Skin Care Products, Pet Medicines, and more.
Product Width 26CM
Product Height 36CM
Product Depth 26CM
Product Weight is 3.6Kg
Capacity 2-5 Cups of Liquids
*Magical Glove, Purify Filter Micron 190, Magical Cookbook, Owner's Manual and 240V AU power cord.
Magical Butter MB2e Gummy Tray - 10ML | 2 Pack | Non-stick | Durable
Magical Silicone Gummy Trays with Lids are perfect to make infused gummies, chocolates, hard candies, caramels, chewable tablets and even pet treats! Make 15 pieces per tray, 30 per batch, in these 100% food grade silicone molds. Each oval mold is embossed with the Magical "M" logo and measures a perfect 10ml for dosing. Each Magical Gummy Tray comes with a lid to transform your silicone mold into a storage container to seal in freshness and lock out fridge odors. MagicalButter Gummy Trays are FDA and LFGB approved. Made with BPA free silicone.
In The Box
[1] x Magical Butter MB2e - Butter Making Machine | 240V New AUS Version
[1] x Magical Butter MB2e Gummy Tray - 10ML | 2 Pack | Non-stick | Durable