Hi-Par Digital Lighting Control Station - Compatible with Hi-Par Connectable Ballasts Only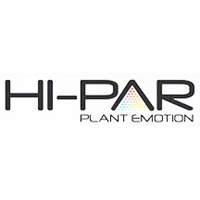 If cart total is less than $499*
Freight applies
If cart total is $499* &amp above
Free
*excluding bulky items

Calculate shipping




The Hi-Par Control Station gives you unprecedented control over your horticultural lighting fixtures. Utilising next-generation programmable technology; our Hi-Par Control Station will precisely monitor and automate your cultivation lighting. Our Intelligent Control Station is the ultimate agricultural illumination solution for hobby and commercial farmers!
In The Box
[1] x Hi-Par Digital Lighting Control Station - Compatible with Hi-Par Connectable Ballasts Only
Our unique smart-technology allows your Hi-Par Control Station to regulate the operation of Hi-Par Controllable ballasts. The Control Station cleverly monitors your room temperatures, light timing, automation, dimming, and safety control.
Plug and Play! Simply plug the Control Station into your Hi-Par Controllable Ballast for incredibly easy usability! Controllable Ballasts can be daisy-chained together using the TRS "Link" port, giving you control of up to 400 ballasts in two separate rooms!
Intelligent Control Station
Digital timing, automation and safety control
Smart room temperature maintenance
Next Generation Controller
Suitable for Hi-Par 315W, 600W & 1000W Controllable Ballasts
Unique in-line TRS (headphone) link
Agricultural Solutions
Automatic sunrise / sunset feature
Digital power dimming by 1% increments for precise control
1-Year Replacement Warranty
If the product is faulty within the warranty period, the product will be replaced with a new one.
Please send the product to the following address on the contact us page.