Dr Greenthumbs Guano - 1KG / 2.5KG | Certified Organic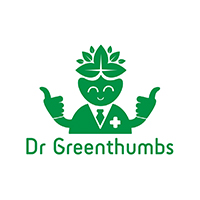 Dr Greenthumbs
IN STOCK
FREE SHIPPING OVER $499*

If cart total is less than $499*
Freight applies
If cart total is $499* &amp above
Free
*excluding bulky items

Calculate shipping
SECURE PAYMENTS WITH





Guano is an all-natural and renewable resource high in phosphorus, calcium and silica. It is made from fossilized seabird droppings.
Guano is an essential amendment for your garden to promote vigorous root growth and winter hardiness. Plants deficient in phosphorus will display stunted growth and often have an abnormally dark green color to the leaves.Contains a 50/50 split of citrate soluble and insoluble phosphorus, this means an inital and prolonged release in the soil for up to 6 months.
Use at 50-100g per square meter of vegetable garden or 250-400g per fruit tree.
Typical analysis – Nitrogen 0.11%, Phosphorus 11.17%, Potassium 0.25%, Sulphur 0.12%, Calcium 34.79%. Silica 8.80%
In The Box
[1] x Dr Greenthumbs Guano - 1KG / 2.5KG